Israel: 10 Major Impressions
Русская версия After spending two weeks on Israel we are willing to share major impressions from the country with you!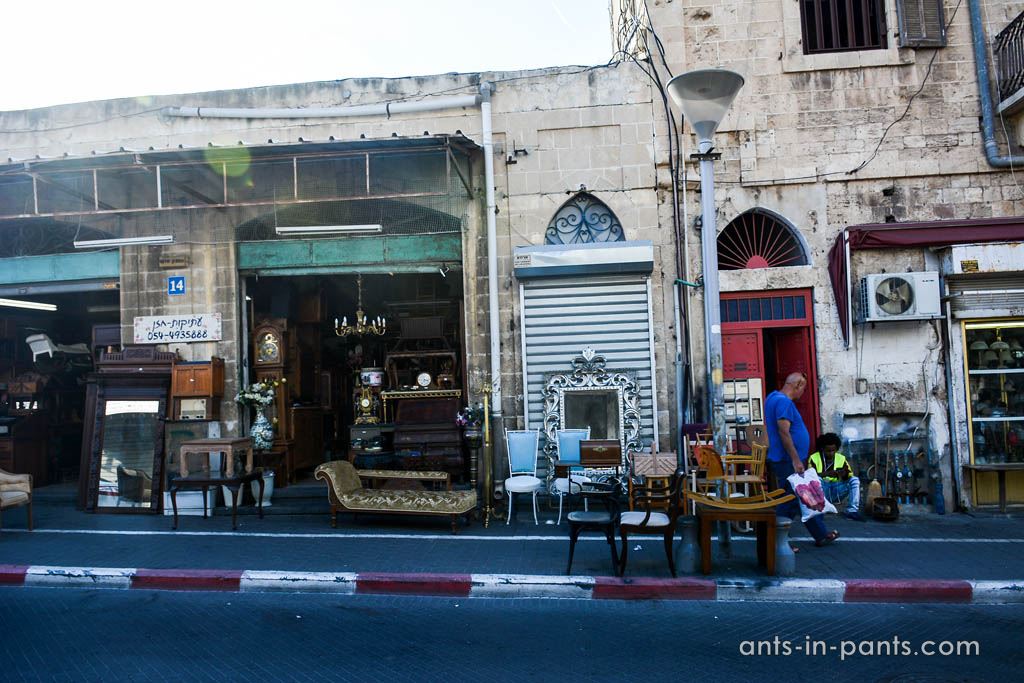 1. Israel is the most expensive country out of almost 60 countries we have been to. To say the truth, we have not visited Norway or Denmark, still, it is definitely more expensive than Switzerland and Sweden. What makes it particularly difficult is the prices in the supermarkets. In the expensive countries, you may always survive on the groceries from the supermarkets avoiding the restaurants. In Israel supermarketsthe price of chicken or eggs, for instance, is 3-4 times more expensive than in Estonia. Similarly, the price for accommodation is insane: we paid over 1000 euros for two weeks in a small and untidy flat in Jerusalem.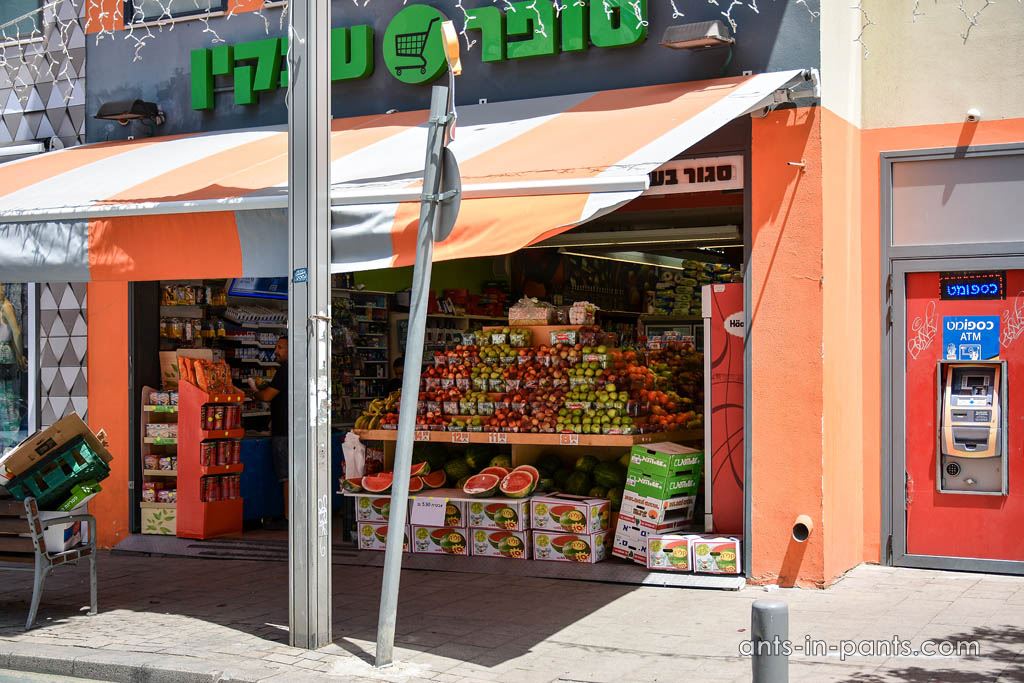 2. Israel has the worst service ever out of almost 60 countries we have been to. For the insane prices, you get to communicate with terrible shop attendants, waiters, bus drivers, car rental employees, etc. We had too many cases to mention here. For a couple of times we were cheated in the restaurants and cafes (with a couple of extra beers appearing all of a sudden in our bill); never ever had a waiter apologized. On the opposite, they were rude and behaved as if we were guilty. Once we were trying to figure out what time the intercity buses start their service at the bus station; we spent 2 hours there and nobody, starting with the employee of the information desk, wanted to help.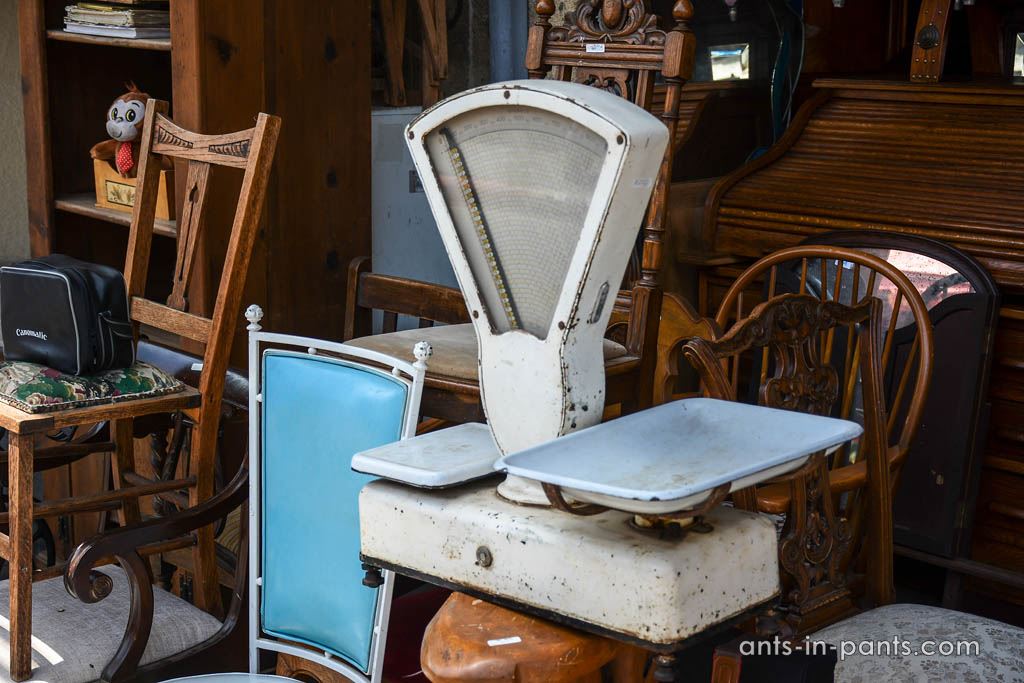 3. Now some positive impressions: if you love fruit and vegetables, Israel is for you. Compared to other food, fruit and vegetables are usually cheaper and the choice is huge. The variety depends of the season, but remains great throughout a year.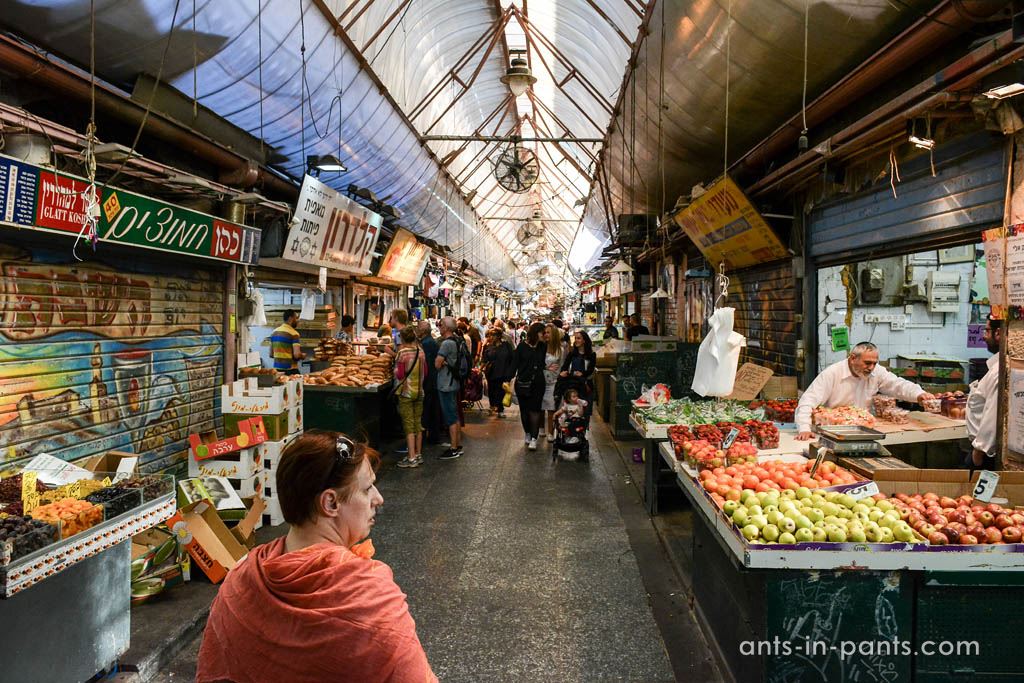 4. Few people risk to go to Palestine, but it is definitely worth it. Nowadays visiting Palestine is not dangerous, yet, you get into a completely different world. You may bump into the protests against Israel, but they are relatively peaceful.
Palestine is cheaper than, for instance, Jerusalem and a lot of fun. You may find almost as many religious places per square kilometer as in Israel, yet, Palestine is less commercialized due to the lack of tourists.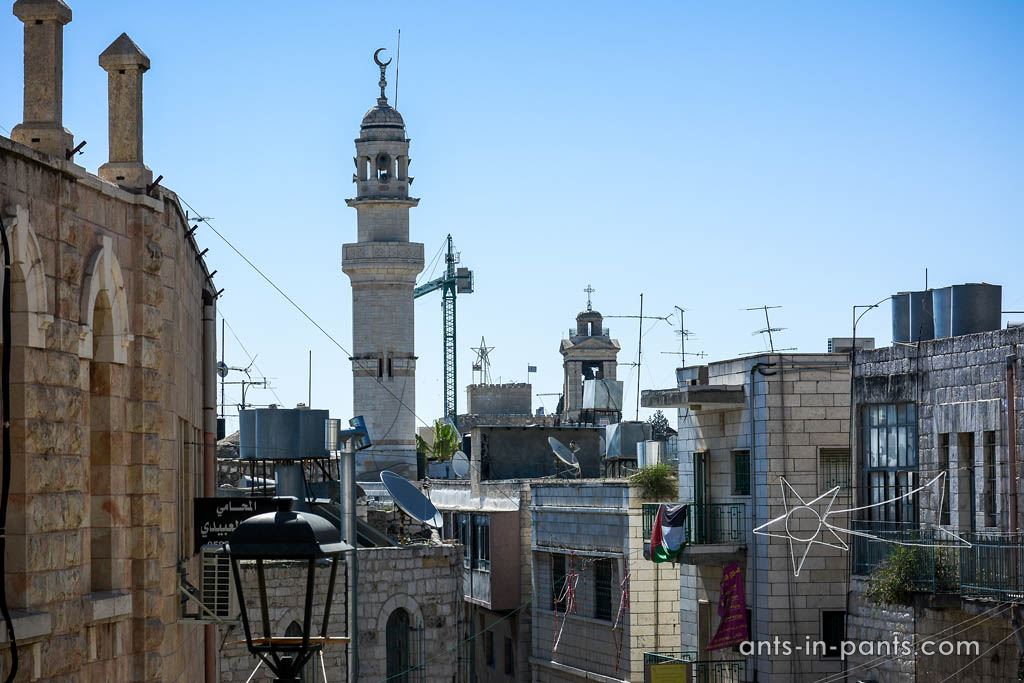 5. The number of guns per capita is an old reason for the fact than many tourists do not like Israel. From our perspective, what is worth, is that the guns are carried by very young men and women who do not seem to qualify for that. Many of them do not even wear the uniform and the gun may be combined with a mini skirt. Also, they would carry their guns in the regular buses and streets.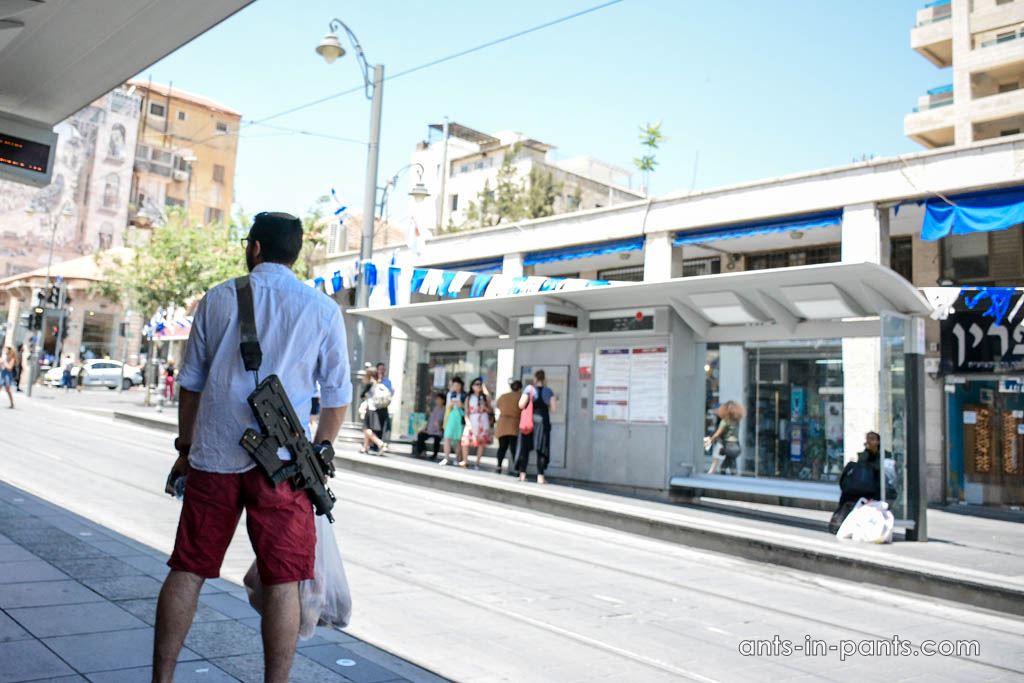 6. Israel is a unique place for learning about the history of religions. In many ways, it is a birthplace for several religions which once started religious sects here (including Christianity, according to Israeli Museum). The variety of religions becomes the reason for a huge number of religious groups from all kinds of countries visiting Israel.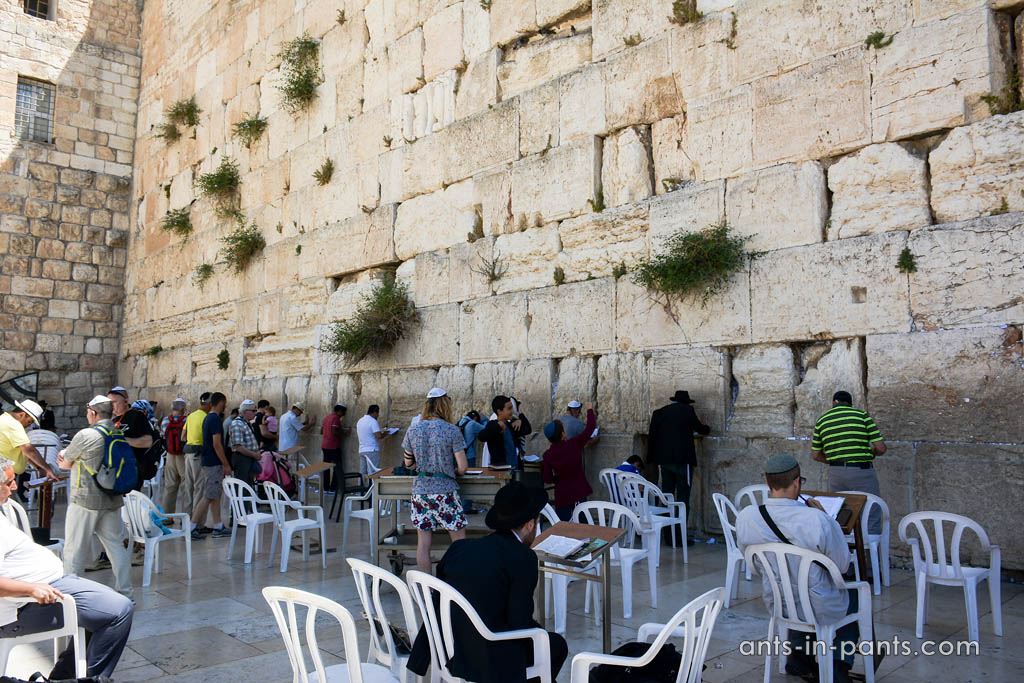 This certainly leads to terrible commercialization and even cheating. For instance, in the chapel of Mary's tomb you may buy candles (and this is certainly a very special place to light the candles). There is no exact price, donations are expected. We asked for two candles and handed the equivalent of 20 euros to someone dressed as a priest. When we asked for some change, he started to shame us, saying that we are too greedy. 20 euros for 2 candles – not bad!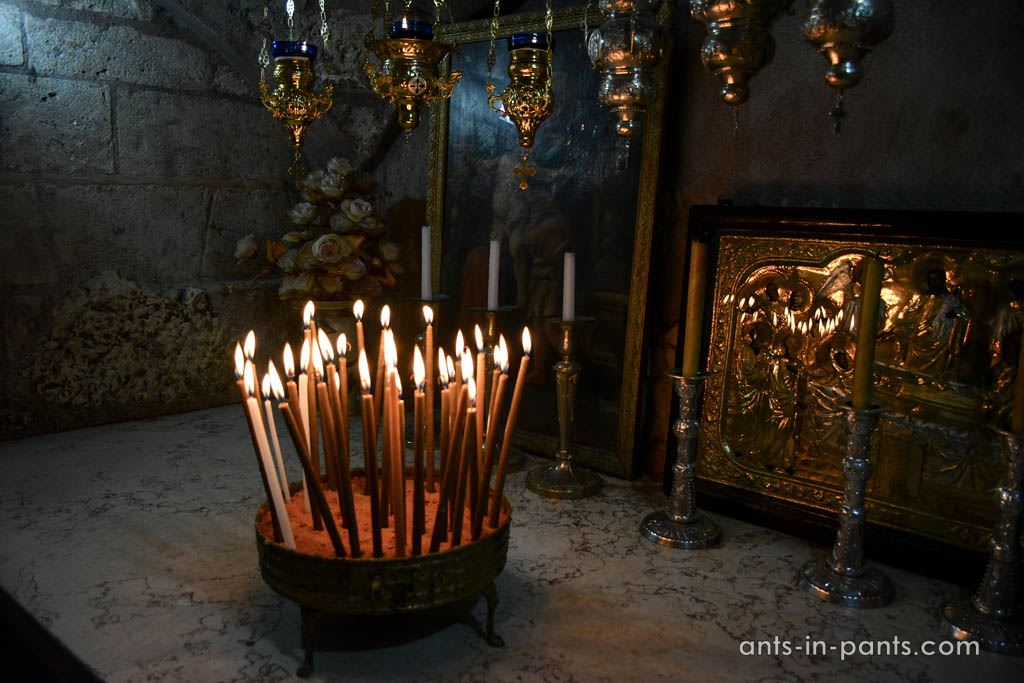 Many come to Bethlehem to see the birthplace of Jesus. The queues gather there and one has to wait for several hours.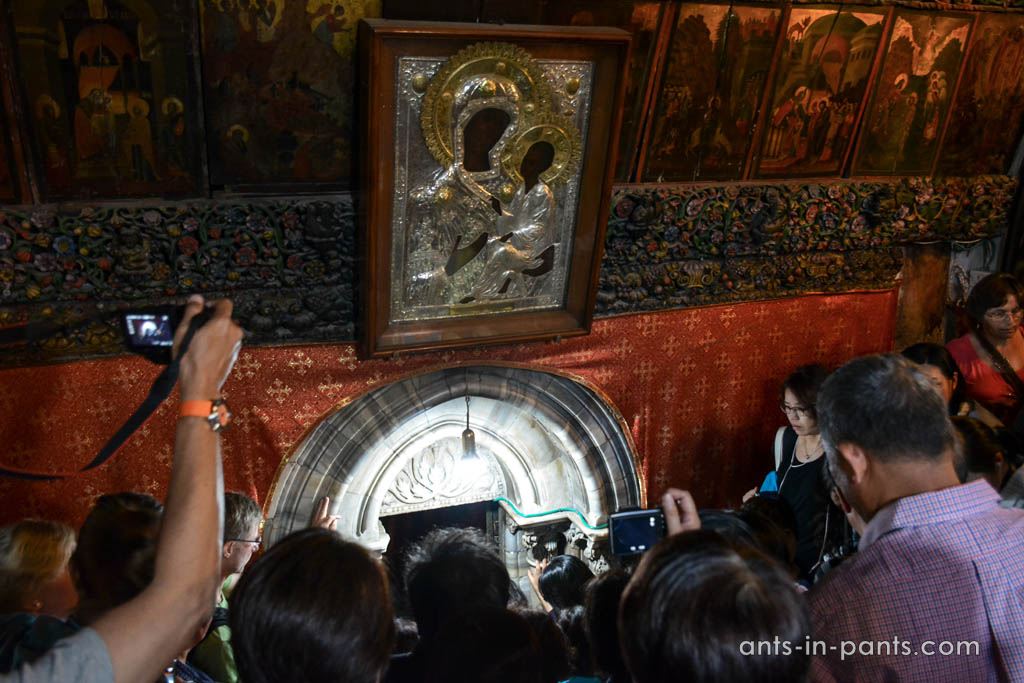 Yet, there are 'guides' hanging around who may organized 'the fast track' for the religious (?) visitors. And so on, and so forth.
7. The culture of Orthodox Jews was truly interesting and unusual. We will tell about it more in out next posts, but one of the most amazing things is the number of kids they have. This is too visible, especially in the streets of Jerusalem: mothers with groups of kids, with a maximum of year difference between the siblings. First, this is prescribed by the religion: having as many kids as awarded by god. Second, it is considered that the population should be filled up after the Holocaust. Third, the mothers are well supported financially by the state, which is why they can afford having so many kids. The latter is the point of criticism from educated (and often non-Orthodox) Jews who do not want to pay their taxes for the Orthodox citizens giving birth to so many kids.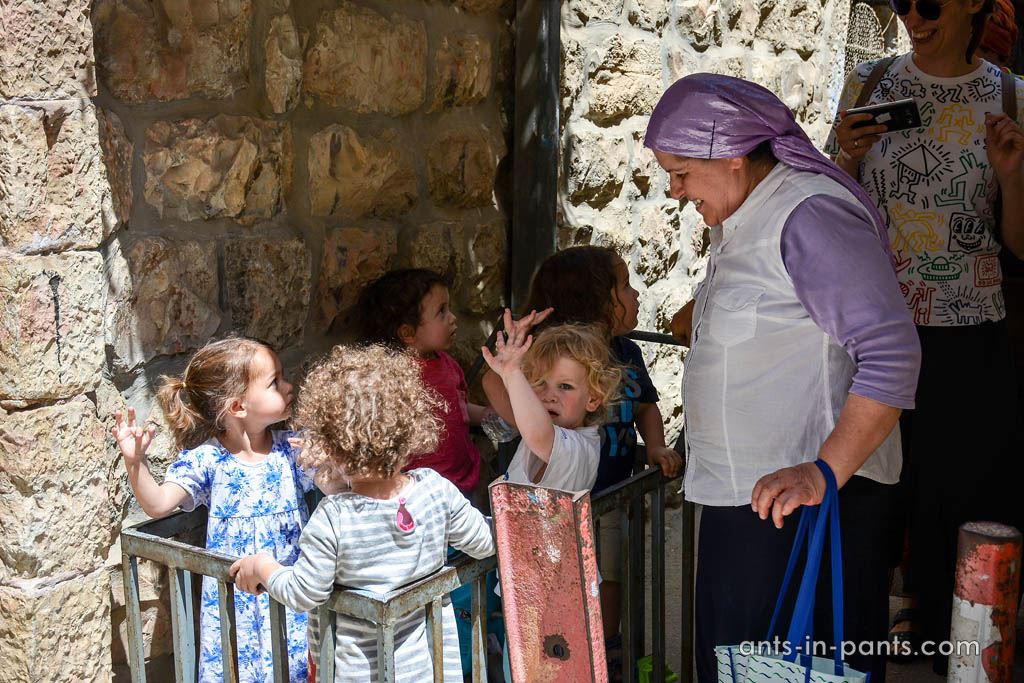 8. Many come to Israel for the healing powers of the Dead Sea. The Dead Sea beaches are overcrowded.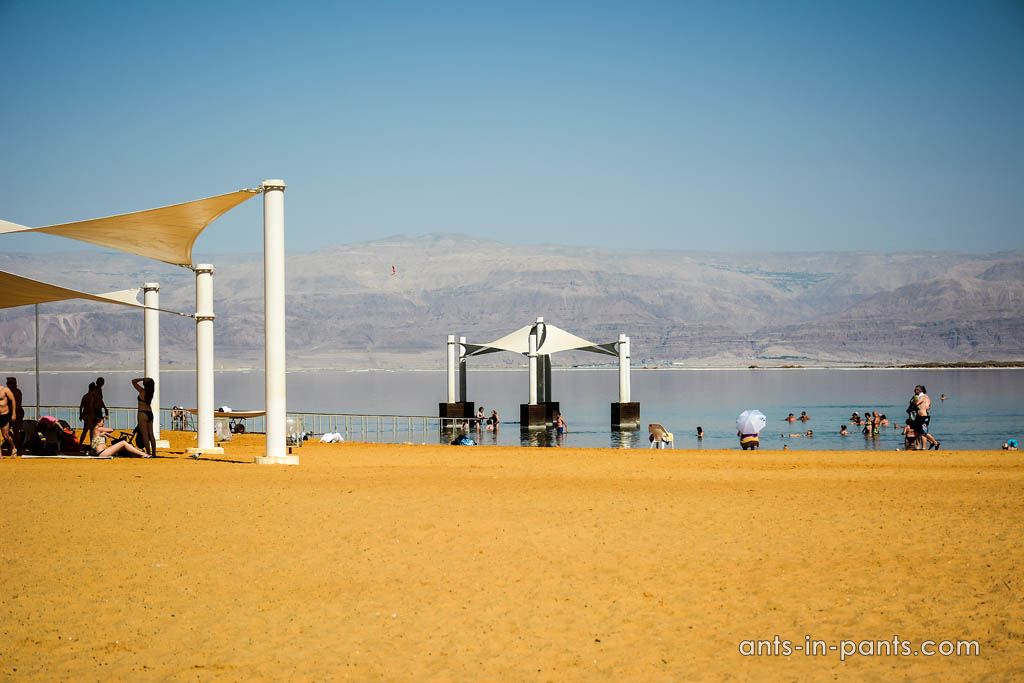 Being inside the sea is indeed interesting, and the water indeed keeps you floating.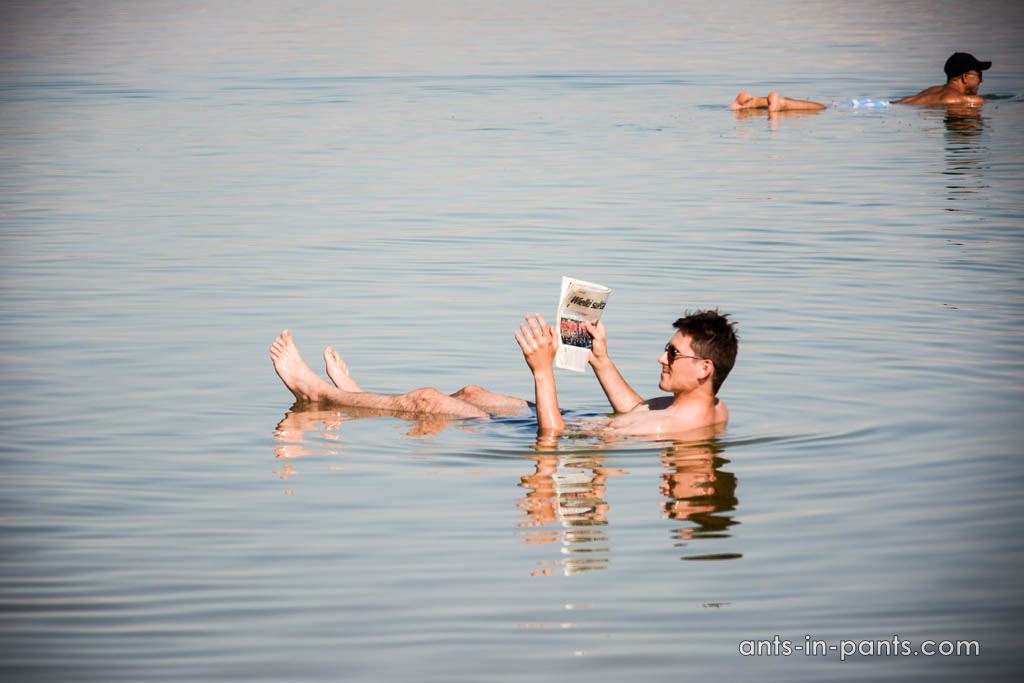 Yet, the sea may be used for the torture: it is so salted that every small scratch or a sunburn starts to ache immediately, even more, when you get out of the sea, under the sun. Because of this, the shower at the beach is the most pleasant thing at the Dead Sea. Also, keep in mind that if you want to use the healing powers of the sea mud, you will have to pay for it: the mud is not free!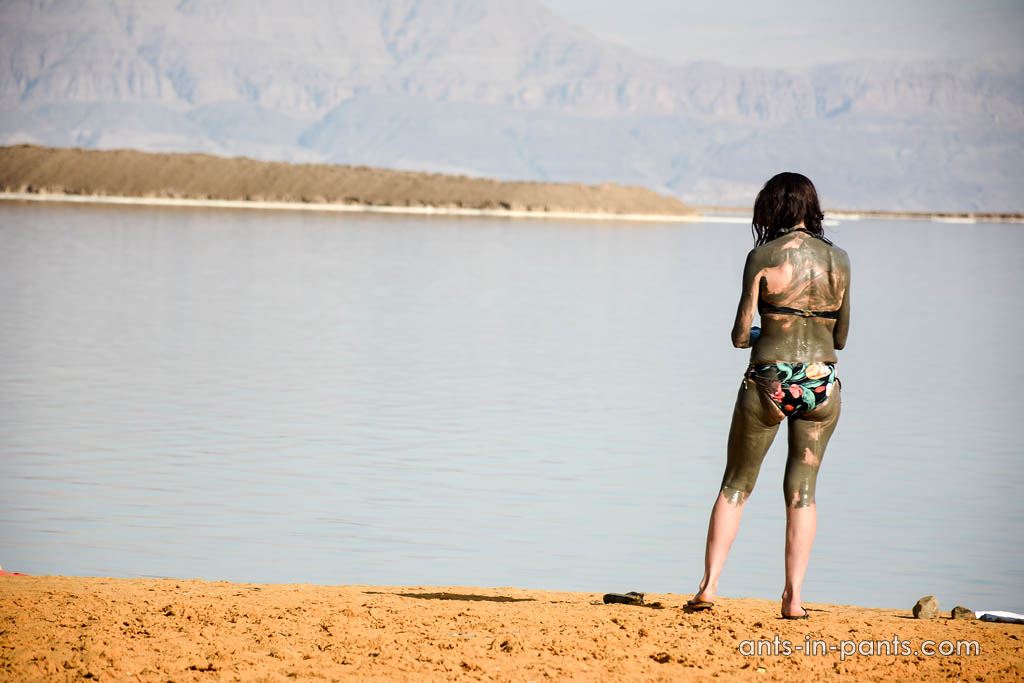 9. Try to learn more not only about the bad part of Israel (service and prices), but also about its strong sides, such as the number of inventions and the level of scholarship. Israel is world most educated country with the highest proportion of college-educated adult residents (sharing the proud first place with Canada). Israel spends one of the highest ratios of its gross domestic product (GDP) on civil research and development in the world. The country's lack of conventional energy sources has spurred extensive research and development of alternative energy and Israel has developed innovative technologies in the solar energy field. They are leaders in biotechnology, aerospace, agrarian engineering, cancer research, and many, many other fields. In Israel, they invented Waze GPS navigator, USB flash drive, laser keyboard, Babylon translator, Viber, ICQ and many other things.
10. Among other inventions, Mobile Eye combines a tiny digital camera with sophisticated algorithms to help drivers navigate more safely. Yet, this apparently does not help the Israeli drivers. We rented a car there, and, to say the truth, the driving experience was quite chaotic. In the cities, there are traffic jams and buses take the same lines as the car drivers. Because of this, the drivers tend to jump from one line to another which does not help the whole situation. In addition, the passengers and drivers on all kinds of alternative vehicles try to make their way through the traffic jam.
We would also like to add the report from the experiment conducted by Victor. Once, on the way home, he counted the number of damaged and undamaged cars parked on his way.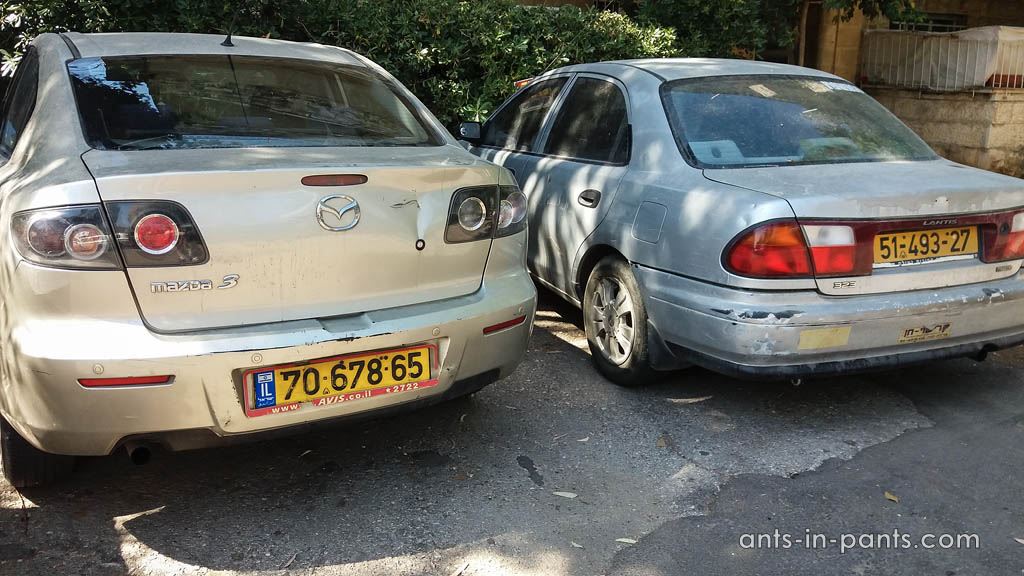 Only 15 out of 42 cars seemed undamaged. He did not go around every vehicle, which also means that he could not have seen more damages on 15 seemingly undamaged cars. To sum up, get the full coverage insurance before you rent a car 🙂
These are only some of our impressions. Read more soon on Jerusalem Old City and other neighborhoods, Tel Aviv, the Dead Sea and Masada Fortress, the Mount of Olives, Bethlehem, Israeli Museum and many other interesting things.
— READ ALSO —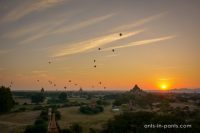 MYANMAR: 10 Major Impressions, Our Route and Tips
We spent only 5 days in Myanmar, and we are very sad about it: we should have taken more from our trip around Thailand. Myanmar is really great, not spoilt with tourists yet, very friendly and unusual. Further we will tell about those things which impressed us most in this country.
MONGOLIA: 10 Major Impressions
After telling about our Baikal adventures, we offer a new portion of major impressions from Mongolia. We went through many roads there: from Ulan-Ude to Ulanbaatar, Erdenet, Moron, up to the lake Khovsgol. And this is what we learned from the trip.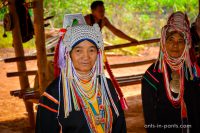 THAILAND: 10 Major Impressions
Thailand is so popular that everyone seems to have been there. Still, every person chooses his or her own, particular, destination(s) in Thailand, also getting different impressions. People experience things as different as the dissipation of Pattaya, shopping in Bangkok, or beaches in Krabi. We will share our impressions based on the budget trip in Bangkok, Koh Samui, and at the hilly north of the country – around Chiang Mai and Chiang Rai…