Jerusalem: 5 Neighborhoods outside the Old City to Visit
Русская версия If you are tired of the tourist crowds concentrating in Jerusalem Old City or it seems to you that you have seen all of it, you should remember that Jerusalem is far more than just the old city. Many other neighborhoods deserve exploration and may bring about the impressions completely different from that of the Old City.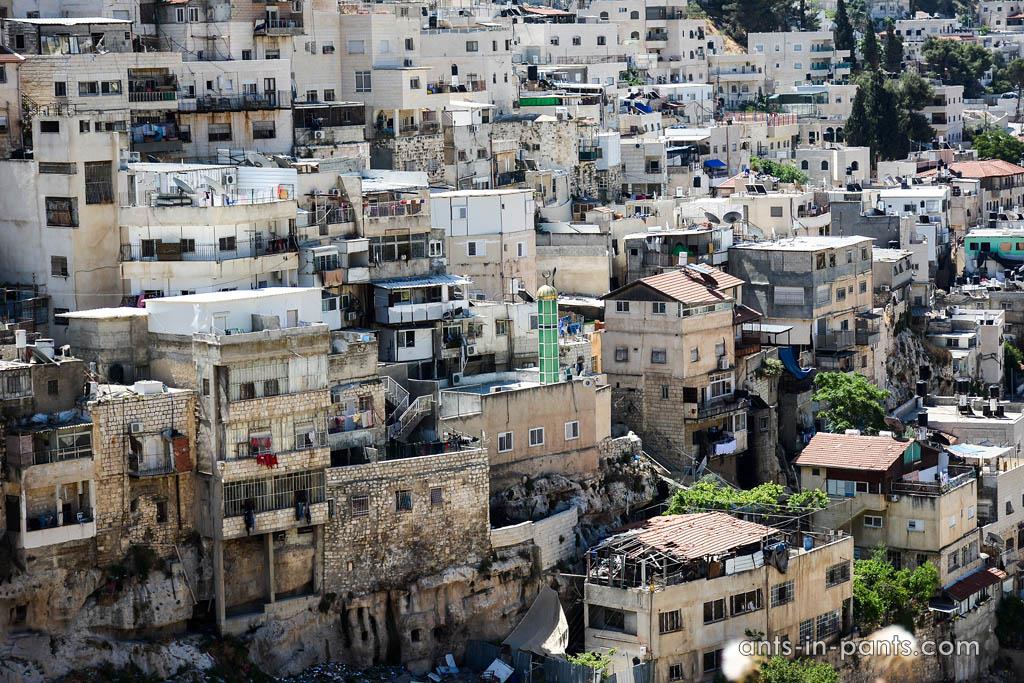 1. If you start your explorations from the Old City, Yaffo Street will bring you to Mahane Yehuda Market. Yaffo Street is a sight to visit by itself due to a variety of shops and cafes.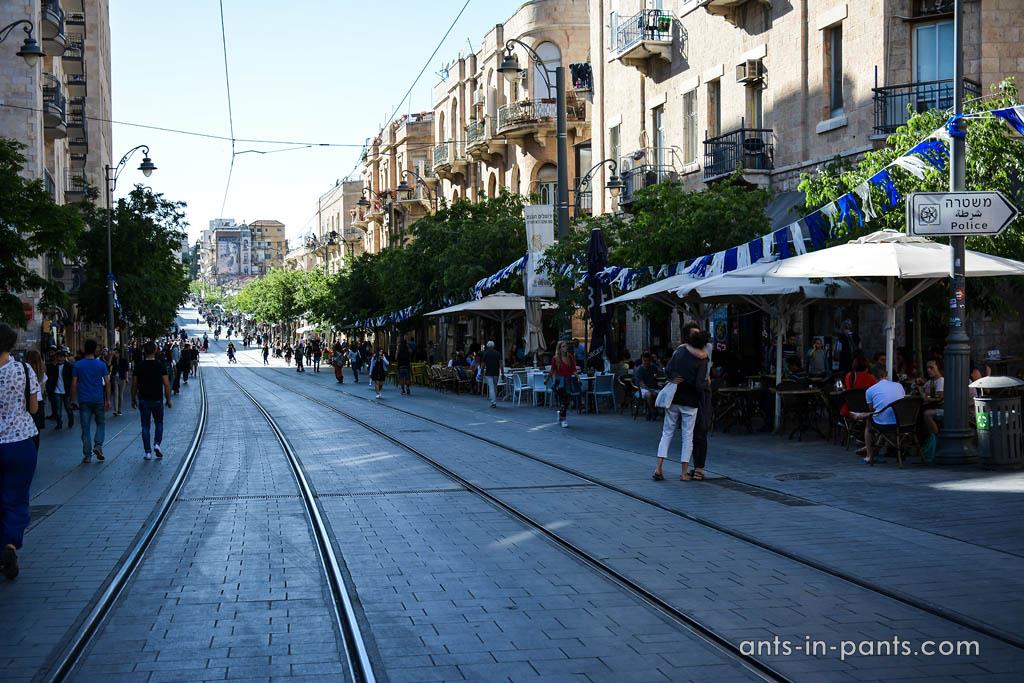 Mahane Yehuda Market is the cheapest place to buy food, with exceptionally vibrant atmosphere too. It is open daily except for Sabbath – Friday after sunset and Saturday. It is said that you may buy things much cheaper before Sabbath compared to regular days, but we did not notice any difference.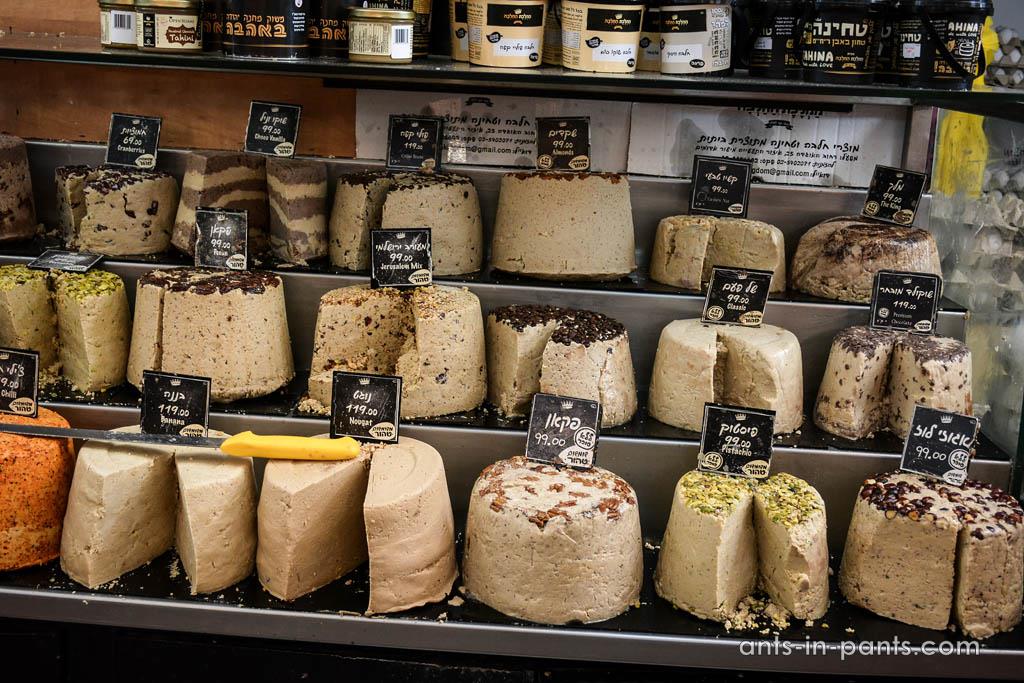 The market also has a variety of restaurants and cafes, and there are many more around it.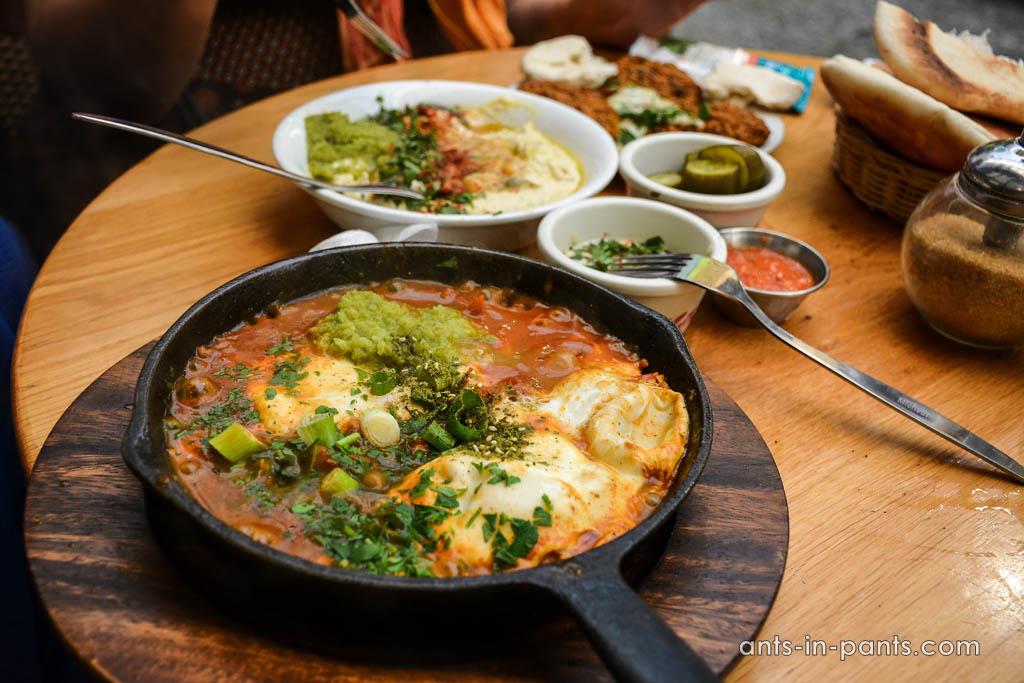 We recommend Ethiopian restaurants next to the market, especially the one at Agripas, 18.
2. Mea Shearim is one of the oldest Jewish neighborhoods in Jerusalem, a place where the so-called Haredi Jews (or – the less politically correct name – the Orthodox Jews) live.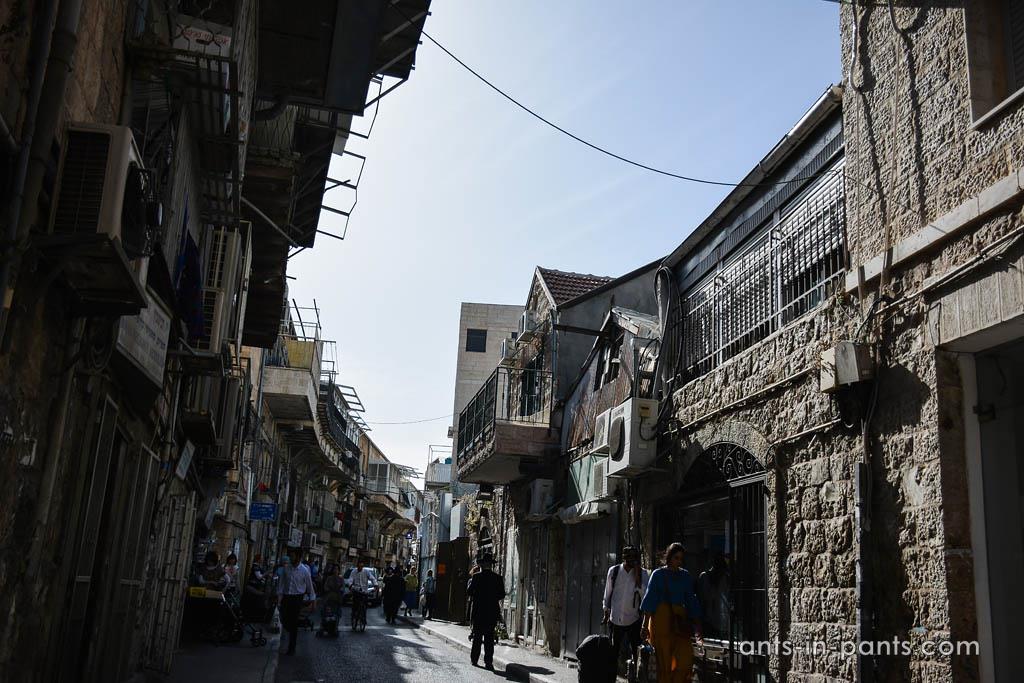 Before going here, make sure you dress appropriately (no short skirts, shorts, or open arms/shoulders for women). If you come on Sabbath, do not dare to drive here or make pictures – both are considered to be work and therefore sinful activities of Sabbath. Take pictures with respect on the regular days too.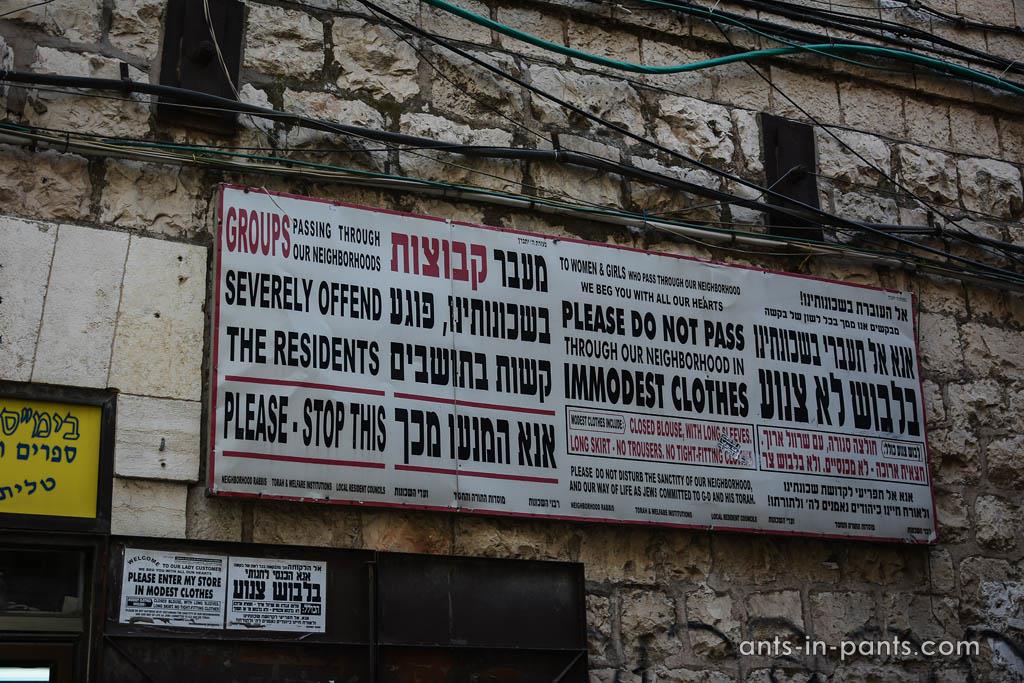 Mea Shearim is a great place to see the traditional Jewish way of life. One of the things which amazed us was the number of kids Jerusalem Jews have, especially obvious in Mea Shearim. Giving birth to so many kids, Jews follow religious writings recommending to have as many kids as possible; also, the reason is to restore the population after the Holocaust. Finally, mothers are paid well on the parental leave, and they do not need to work to make their living. This certainly encourages the demographic rise.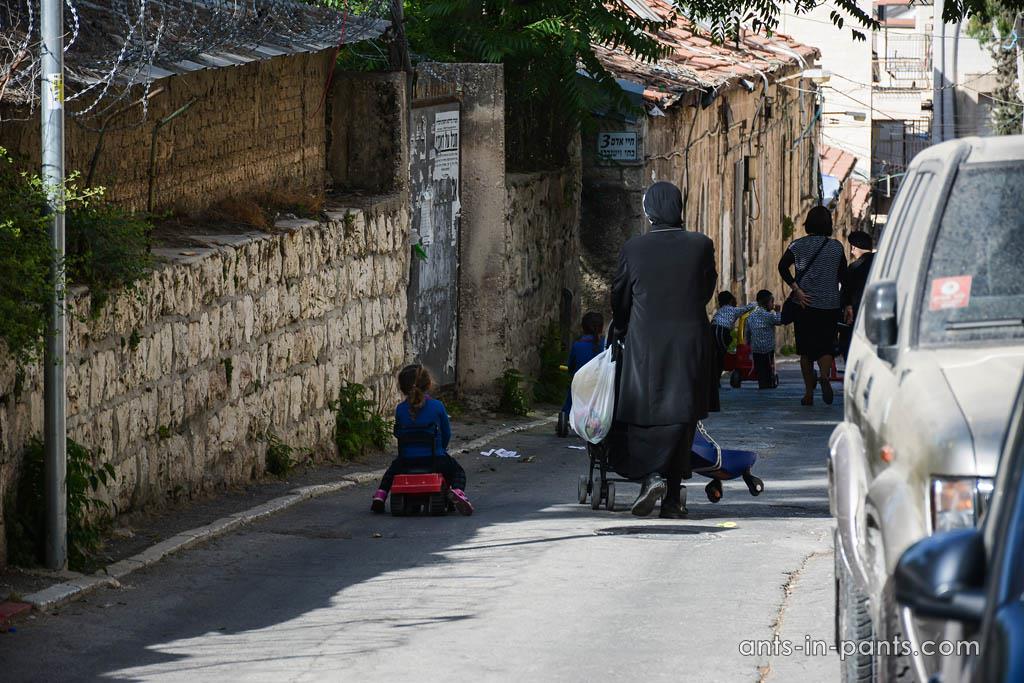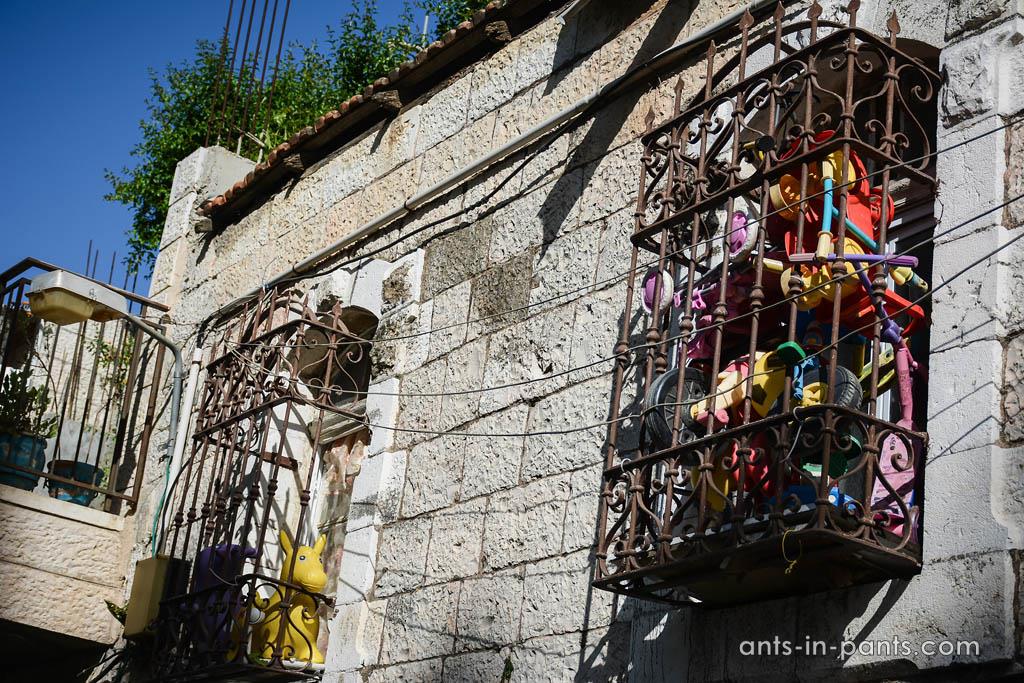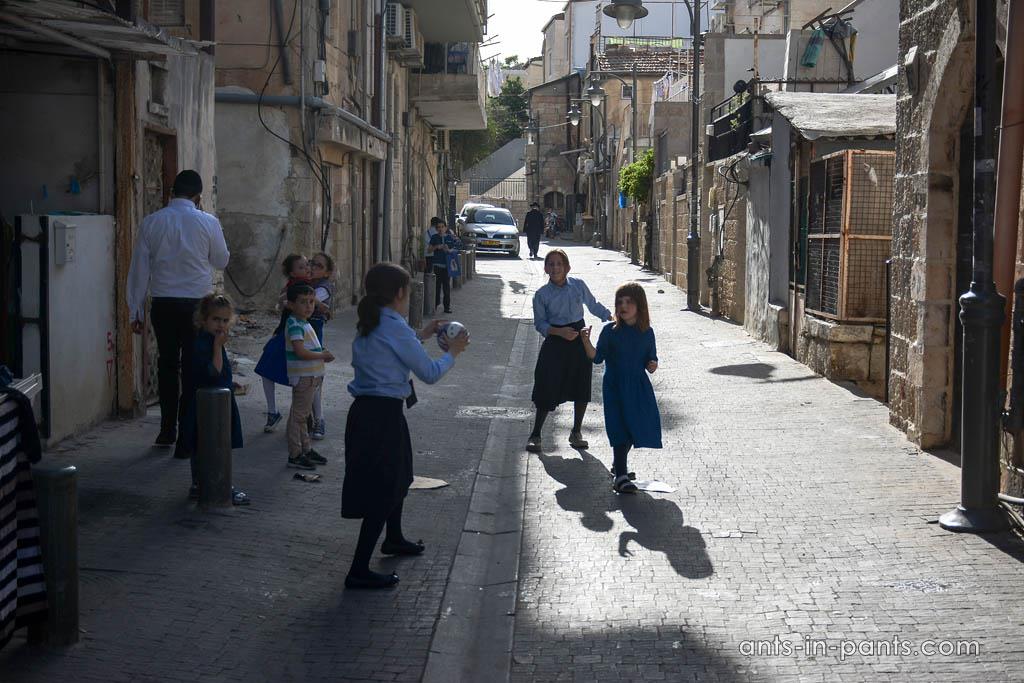 In the meantime, the birth rate among the Arabs has gone down.
3. Ein Kerem used to be a village next to Jerusalem, yet, this is currently a part of the city. If you arrive by public bus from the center, the first thing marking the district you will see will be this sculpture in the park.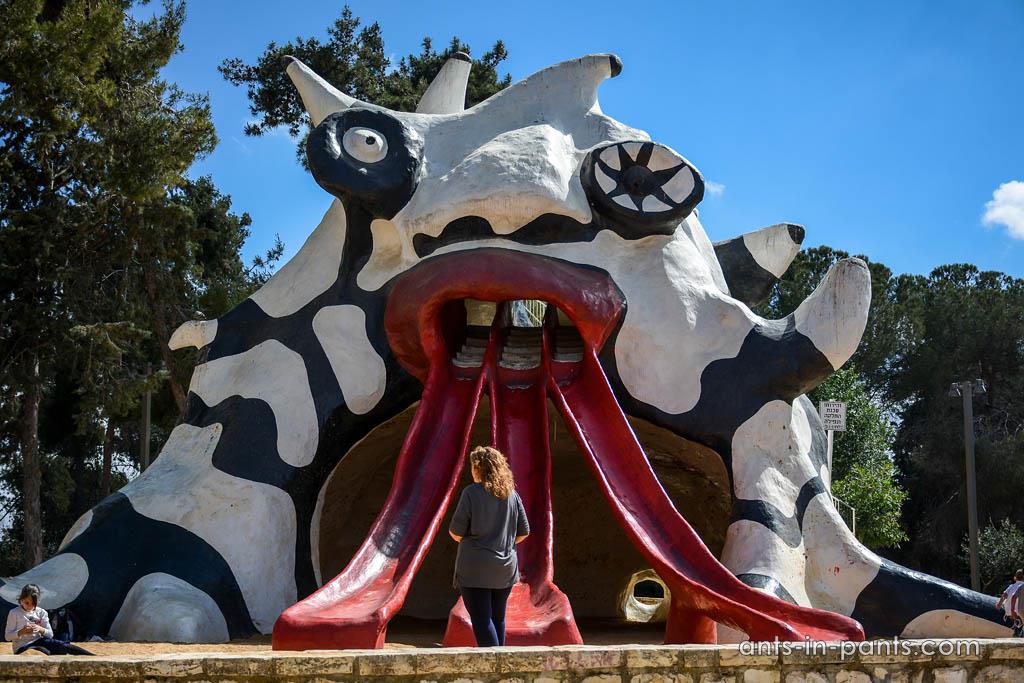 This is only the beginning which may be quite confusing, because Ein Kerem is primarily a place of beautiful dwelling houses, Christian history, and blooming flowers.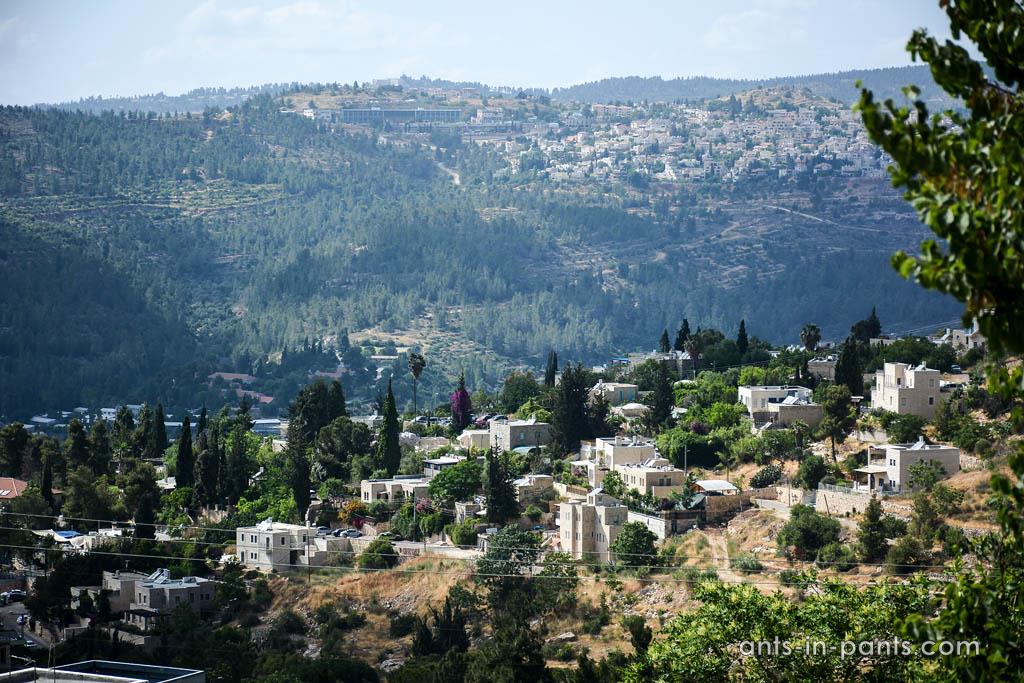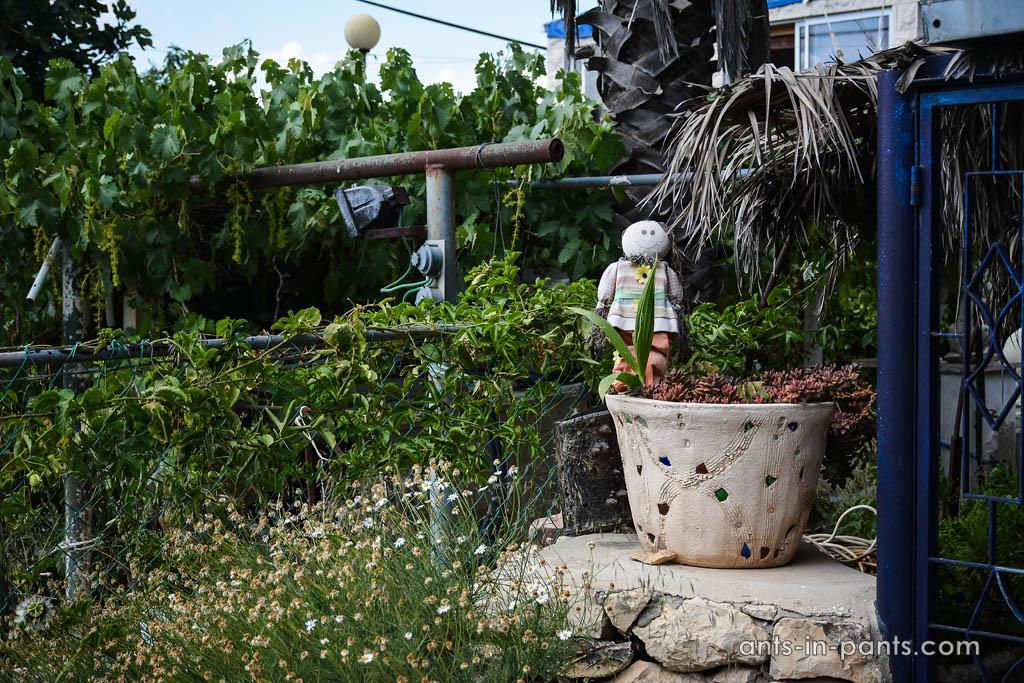 Maria is said to have visited Ein Karim (also when she was pregnant) and many places here are related to her visit or people whom she met.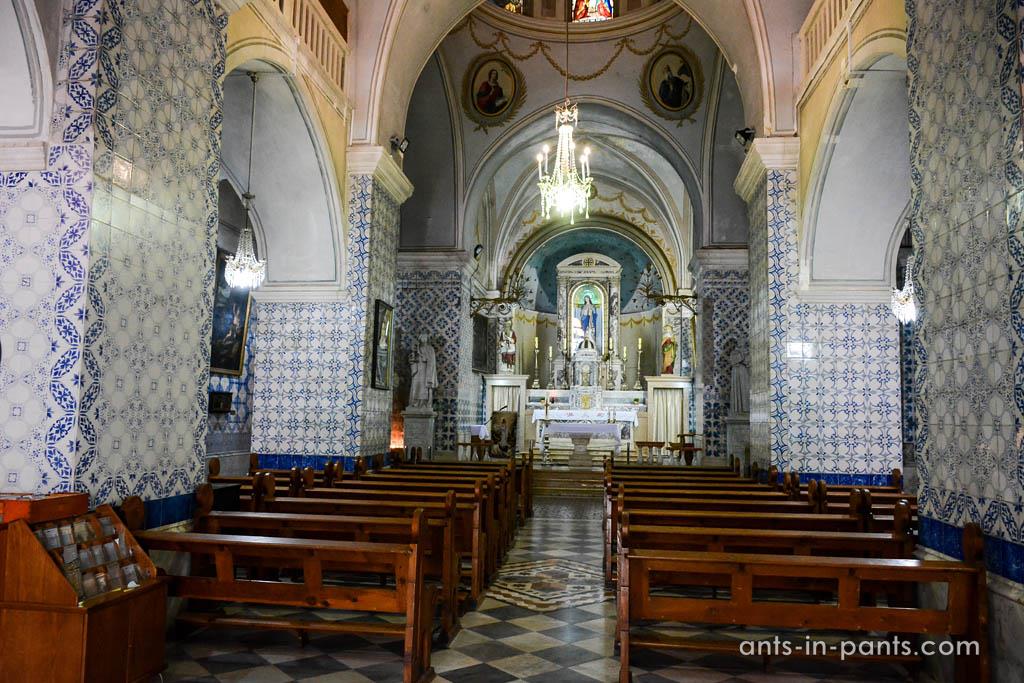 One of the most popular places is St. Mary's Well out of which she drank too. The well used to be the place for pilgrims' visits: they often carried the water back from it to Europe. At the moment the water in too dirty and not drinkable.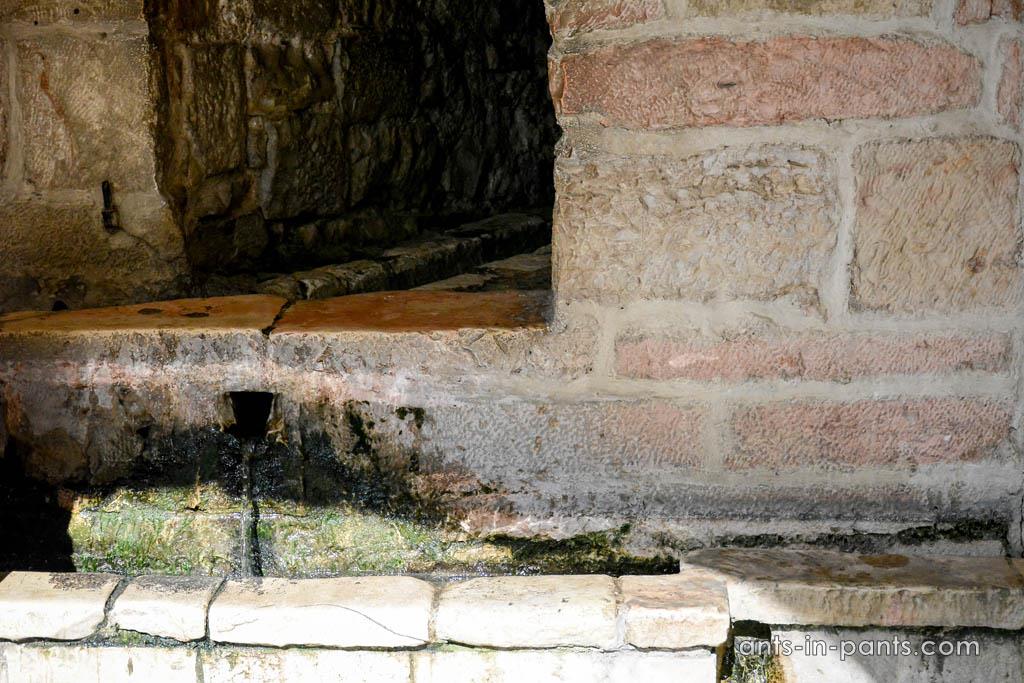 4. The German Colony was populated in the 19th century by the members of the Templer sect from Württemberg, Germany. The Templers were Christians who broke away from the Protestant church and encouraged their members to settle in the Holy Land to prepare for Messianic salvation. They built their homes in the style to which they were accustomed in Germany which is why it really feels like Europe.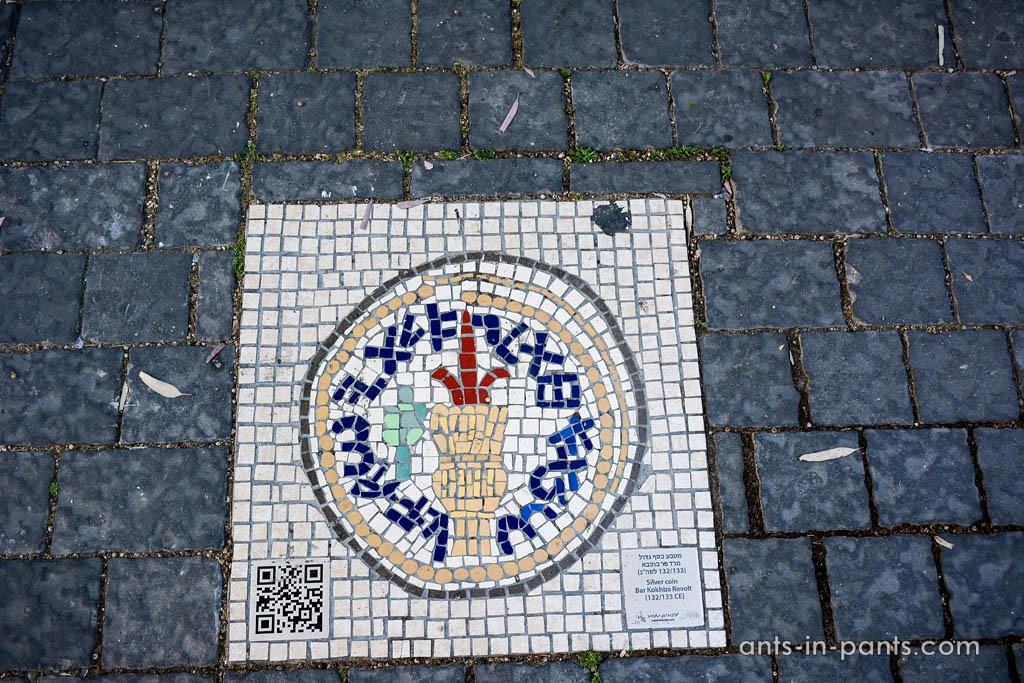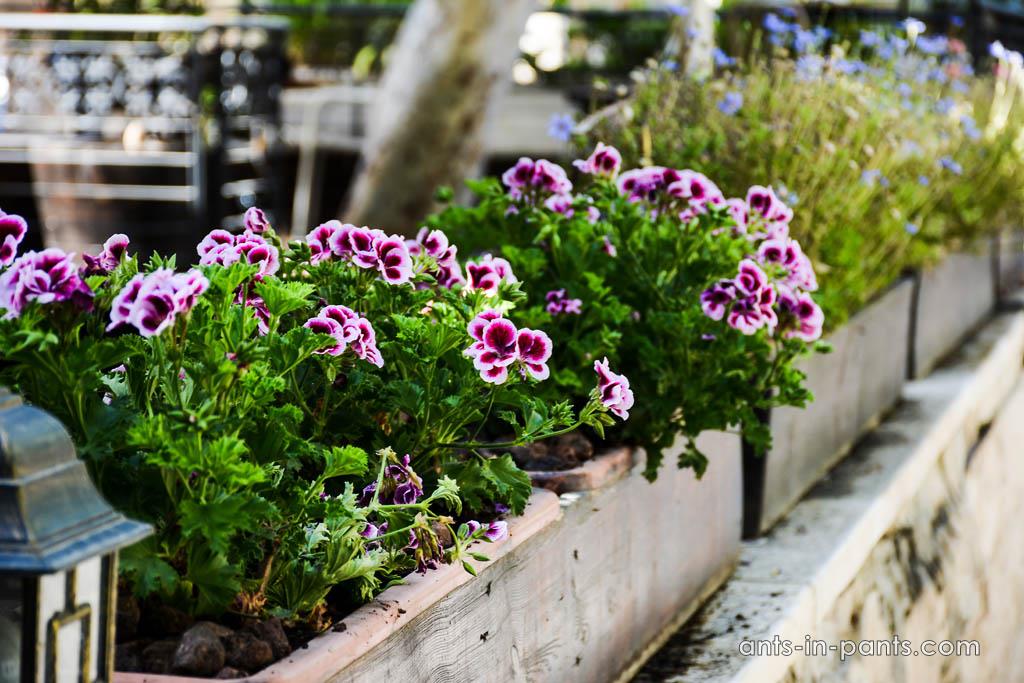 Almost every house here has a history of rich German entrepreneur and his family. Yet, the British Mandatory government deported the German Templers during World War II as enemies (equal to Nazis, whom the Templers actually like). Some of them resettled in Australia, and the neighborhood was repopulated by various groups, including the Orthodox Arabs. On the latter reason, you may occasionally find the beautiful Arabic decorations.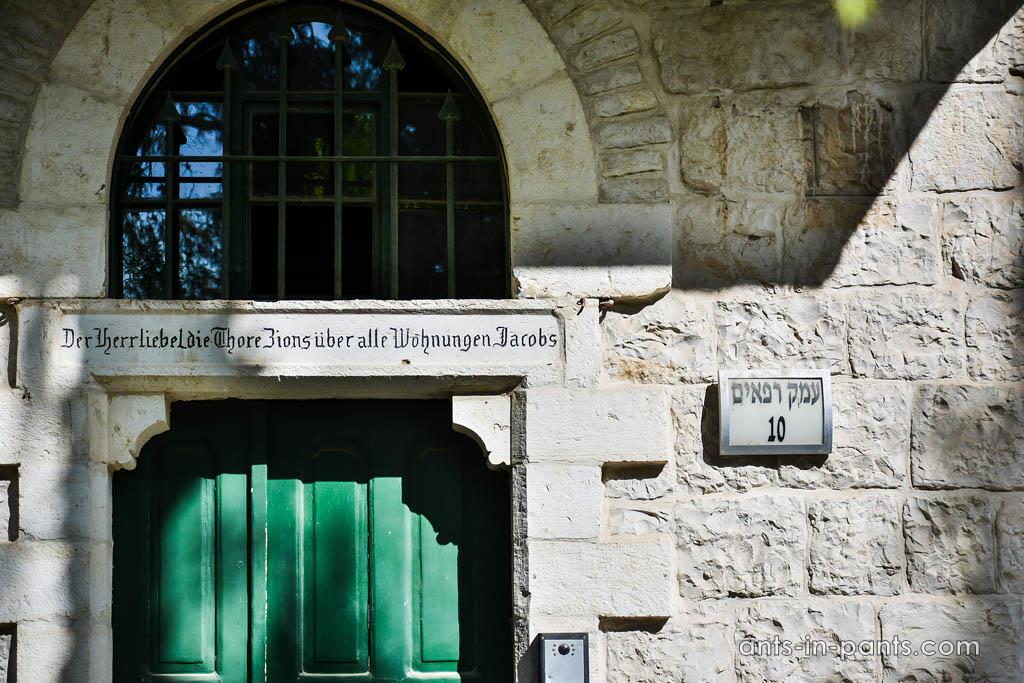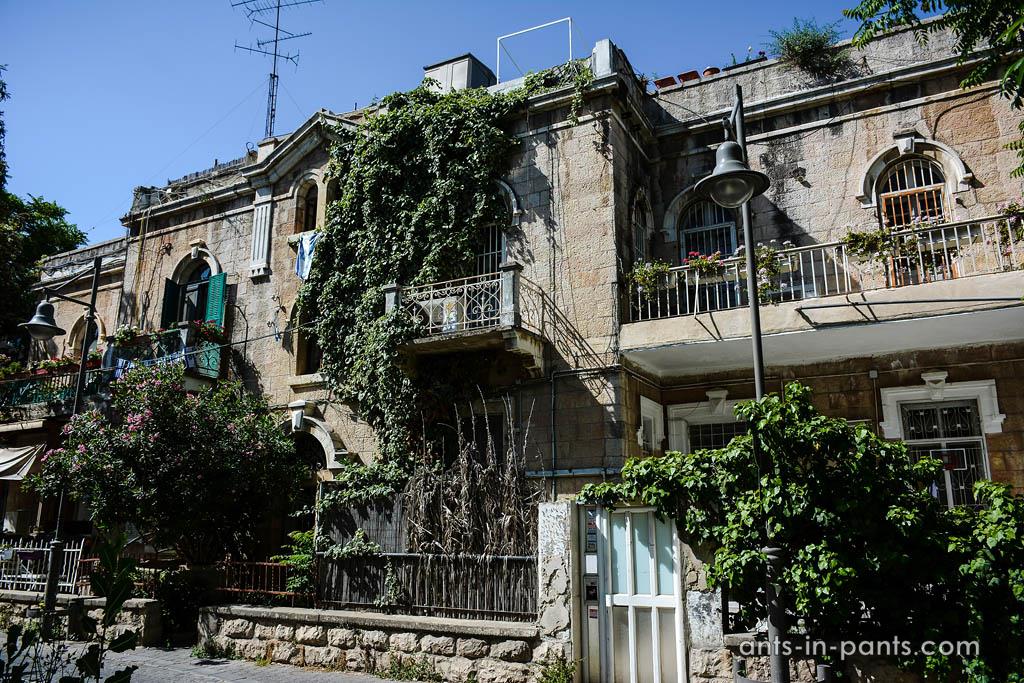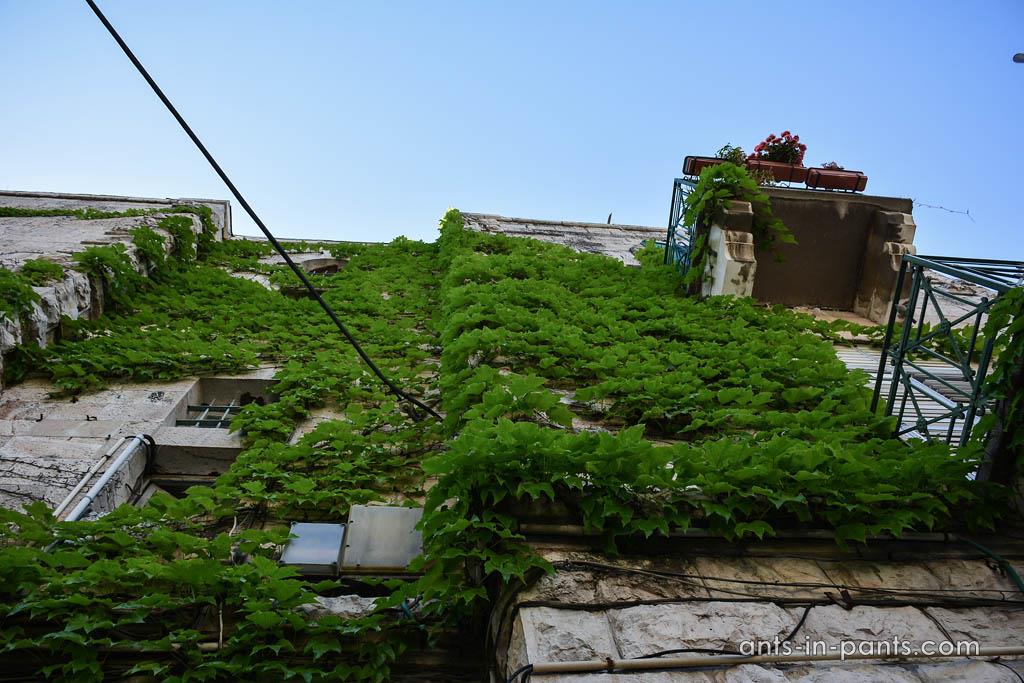 5. Rehavia is one of the neighborhoods of Jerusalem listed in many places as a must see, but we know Rehavia as one of the quietest neighborhoods and the place where we stayed. We recommend it for accommodation (and only hope that you find a better Airbnb than we did). Otherwise Rehavia is famous due to the fact that prime-minister lives here.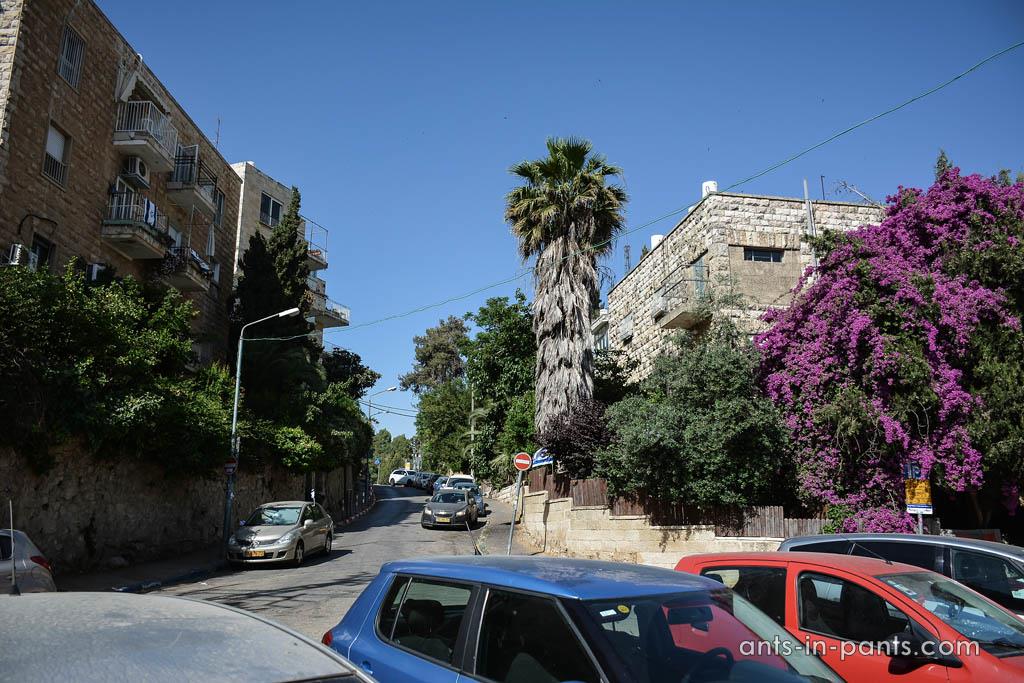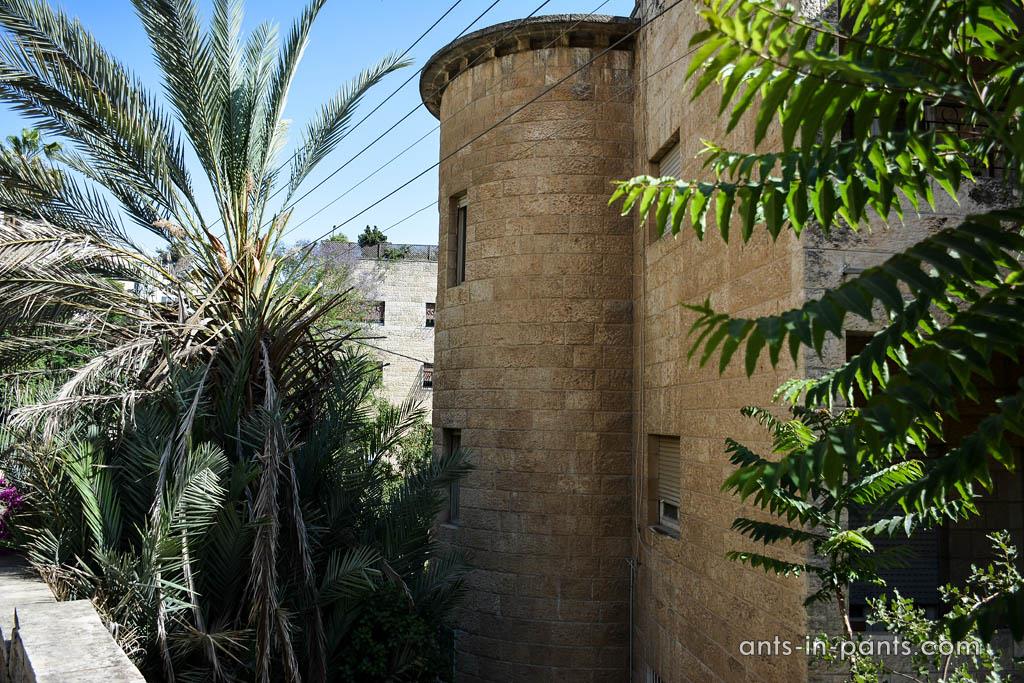 — READ ALSO —
This time we will tell about the unusual city in New Mexico state, where Nastya was lucky to travel for a conference. New Mexico became approximately 27th US state, however, very different from the rest. At first, it seems to be a usual American town.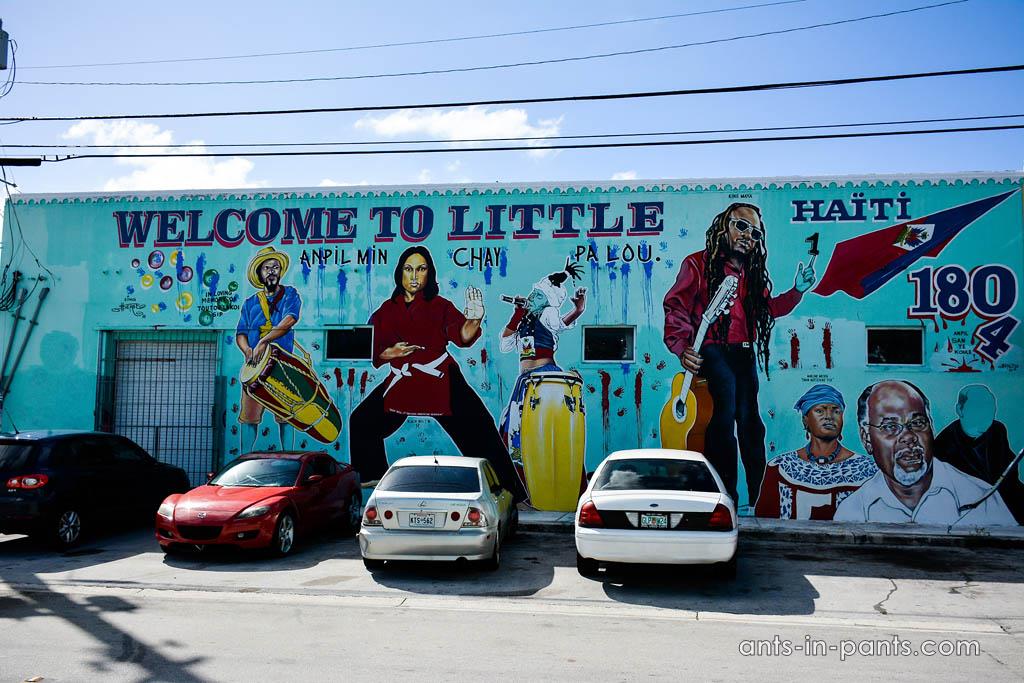 Miami: Design District, Wynwood, Little Haiti, and Little Havana
Miami is a true melting pot, which is why its historical ethnic districts are among the musts to see. After making your first impressions of Miami, make sure you visit Little Haiti and Havana districts as well as Design District and Wynwood just next to Little Haiti neighborhood.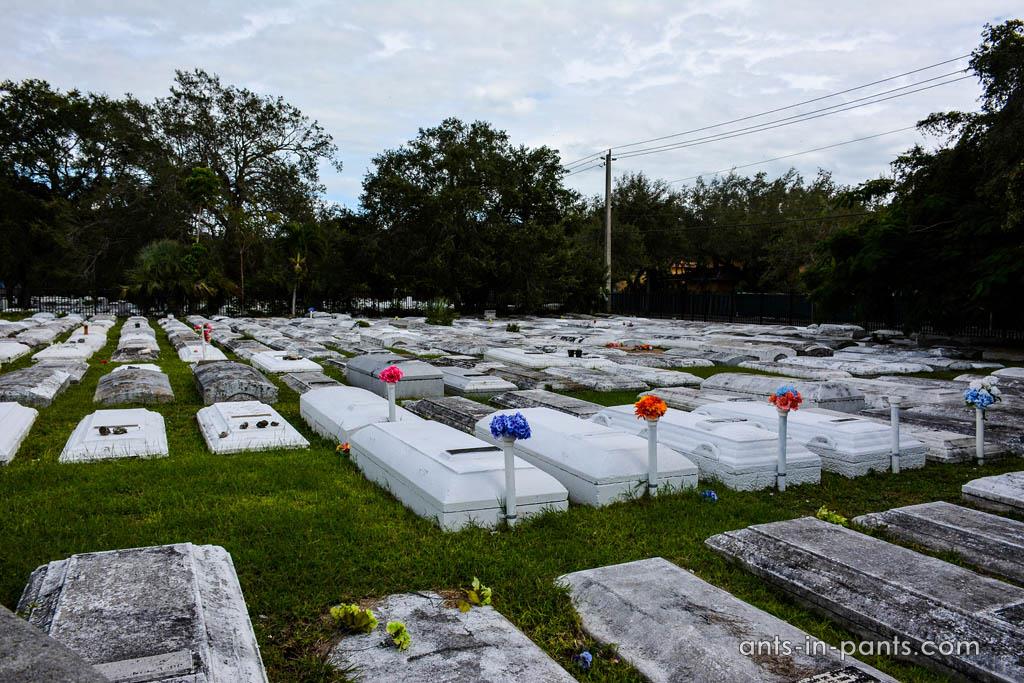 Miami: Historic Overtown and Coconut Grove
If you already saw Downtown Miami and Miami Beach, Little Haiti, Little Havana, and Everglades National Park, make sure you do not miss two other less popular neighborhoods – Historic Overtown and Coconut Grove…