Halloween in American Way: Our Memoirs and Ideas for Costumes
Русская версия Before Halloween, we decided to tell about one of our major impressions from being in the US. Many readers know that we did not only travel there, but also lived and studied for two semesters in Columbus, Ohio. Then, in 2013, Columbus was hosting one of the largest Halloween High Balls in the country. They closed the whole street so that it could be used by pedestrians only, and there were crowds of participants (about 25000).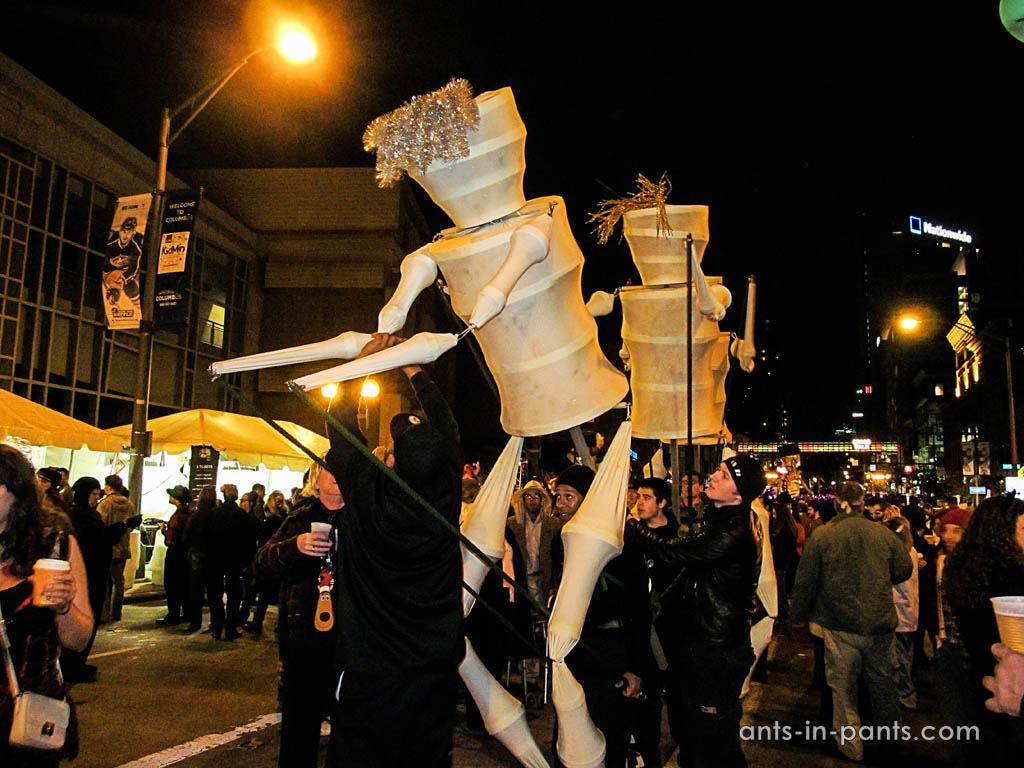 Halloween costumes.
Many costumes were topical: this is essential if you want your audience to like them. For instance, many readers may remember that in 2013 not only the government, but also many state organizations (including national parks and even the Statue of Liberty) had to close for several days. Certainly, this was in the Halloween costumes too.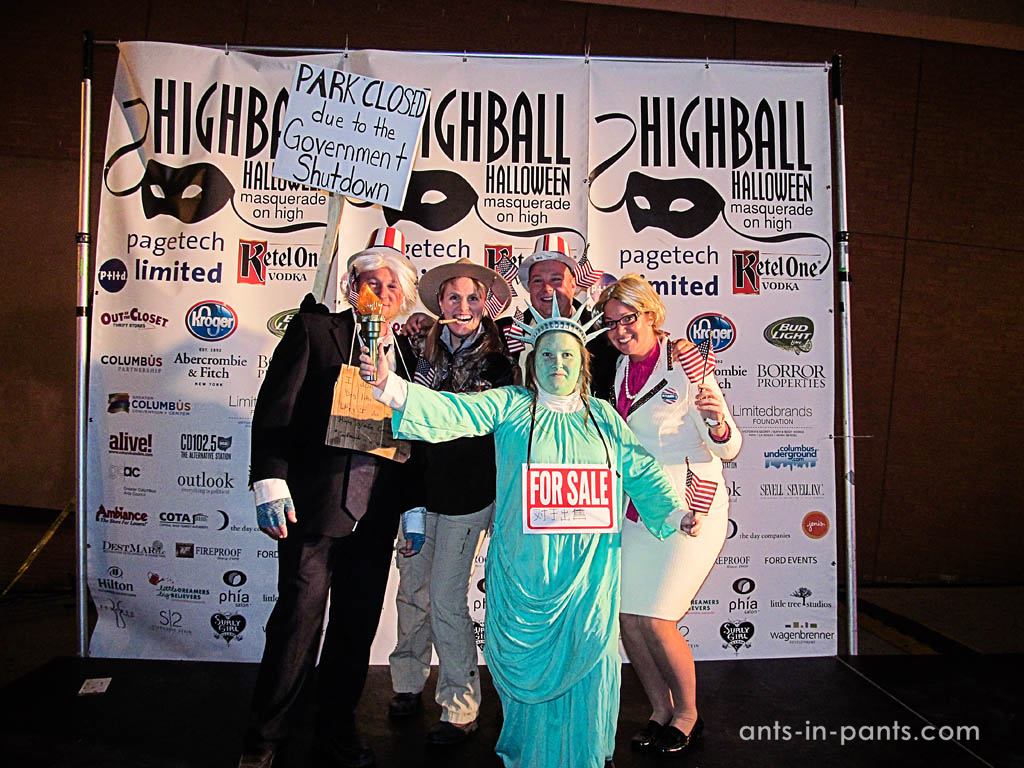 Also they could not help laughing at the crazy security for Obama.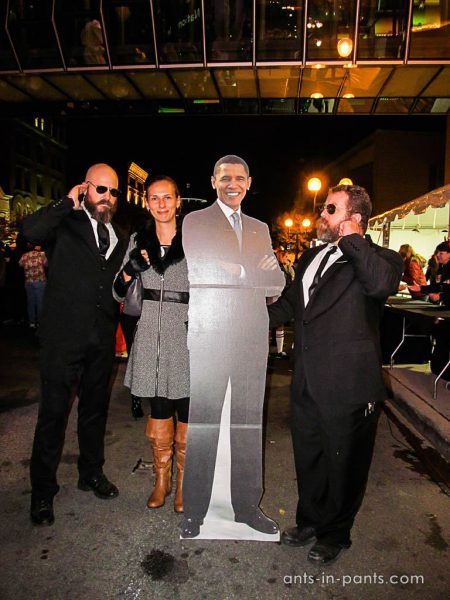 Alice in Wonderland with Johnny Depp was still popular that year.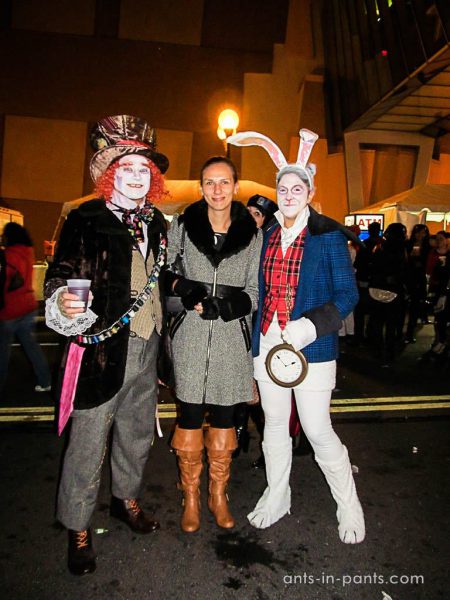 Some costumes were beyond time.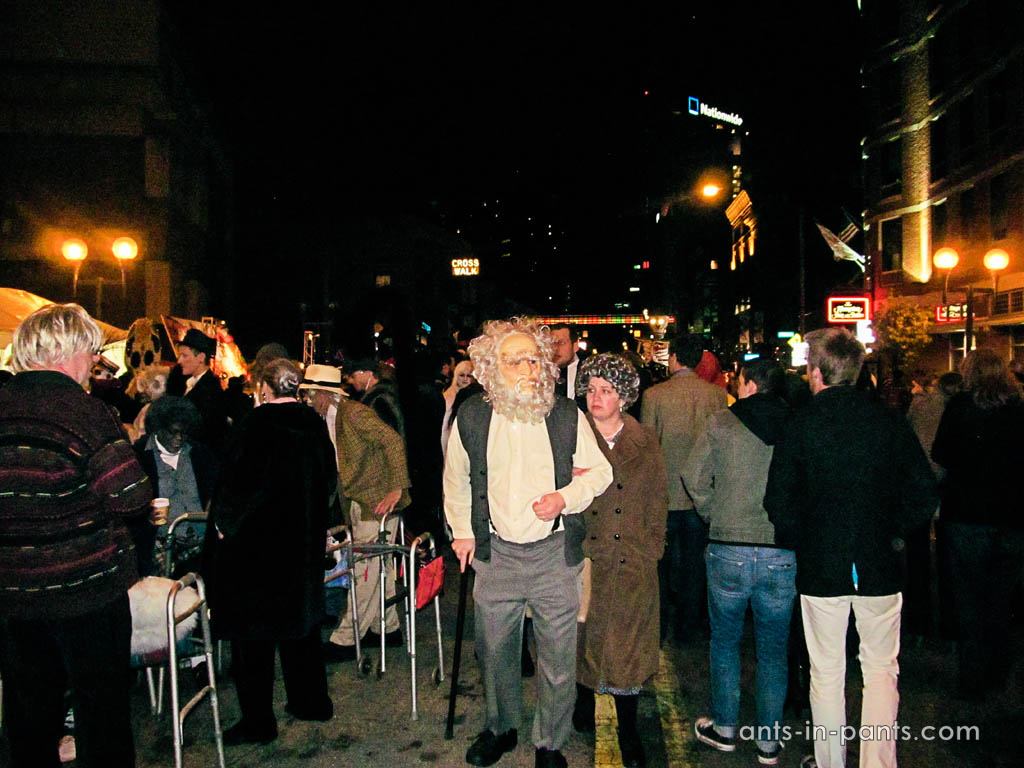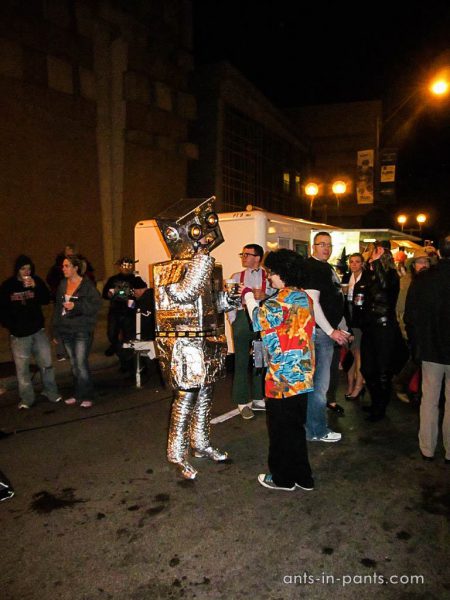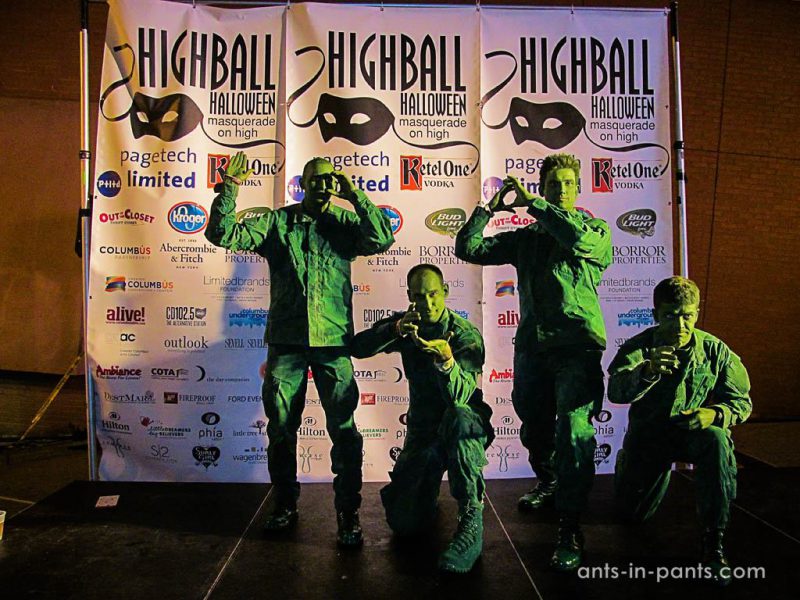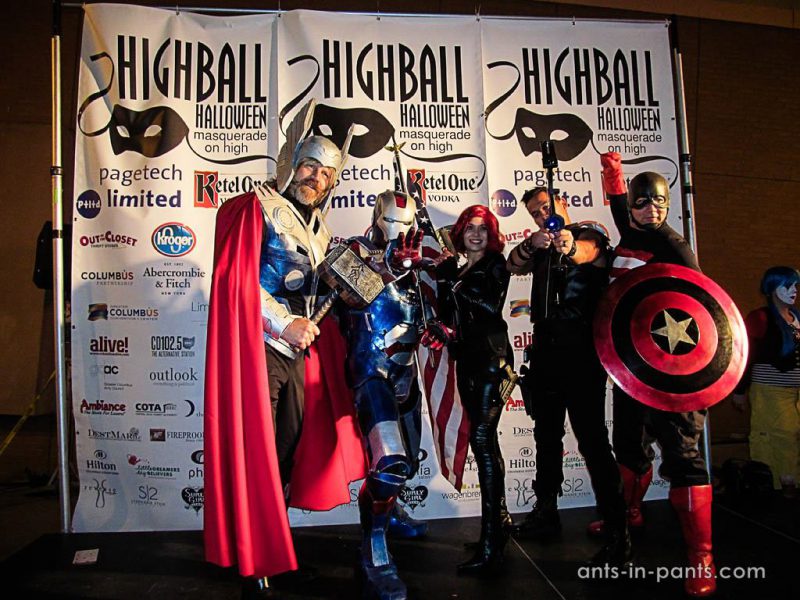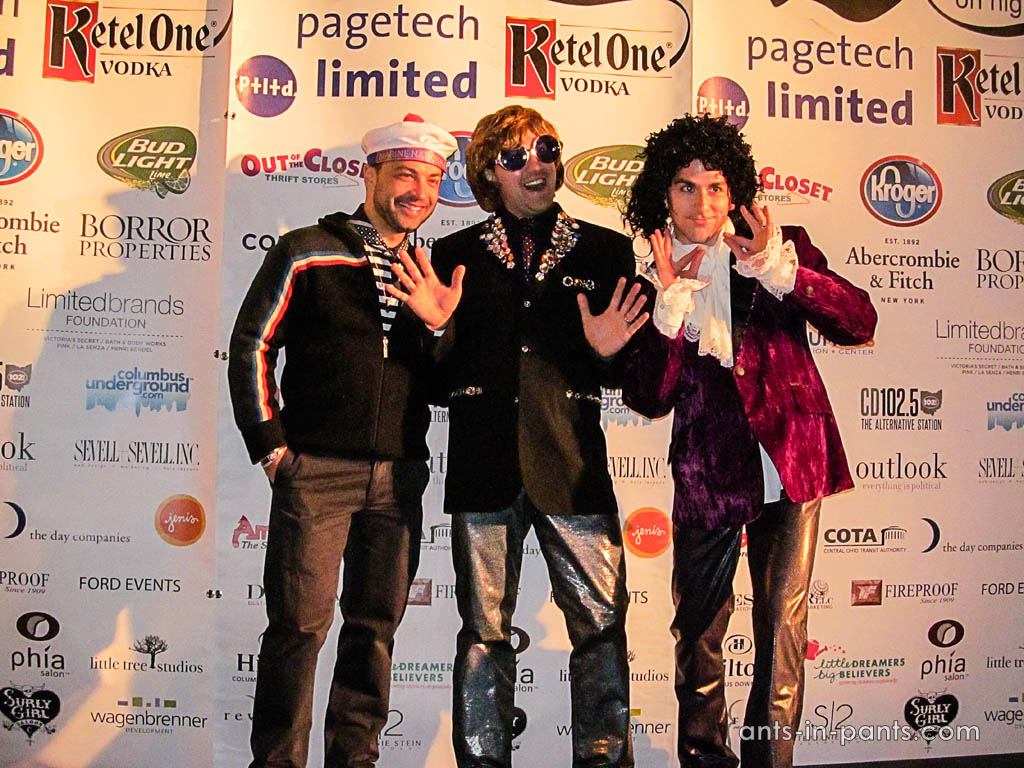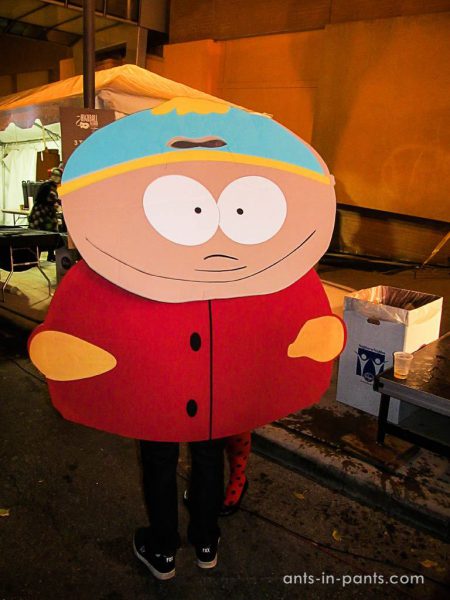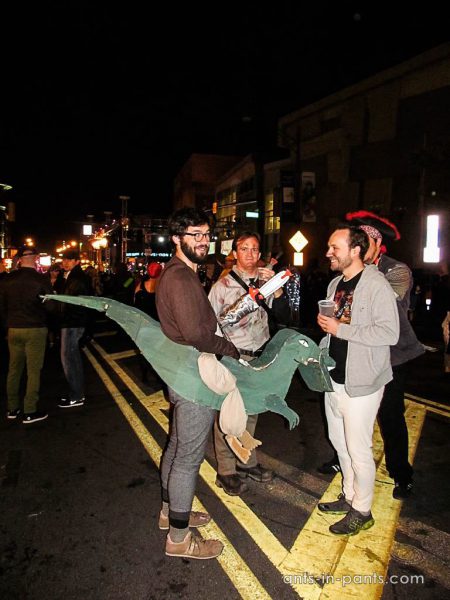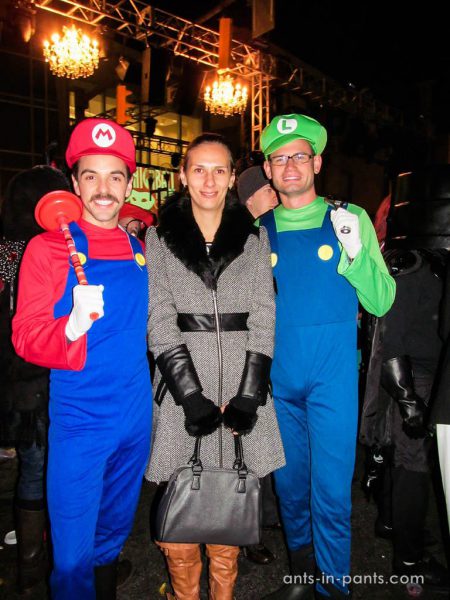 The competition. The High Ball also included the competition for the best costumes. Again, the participants were very different.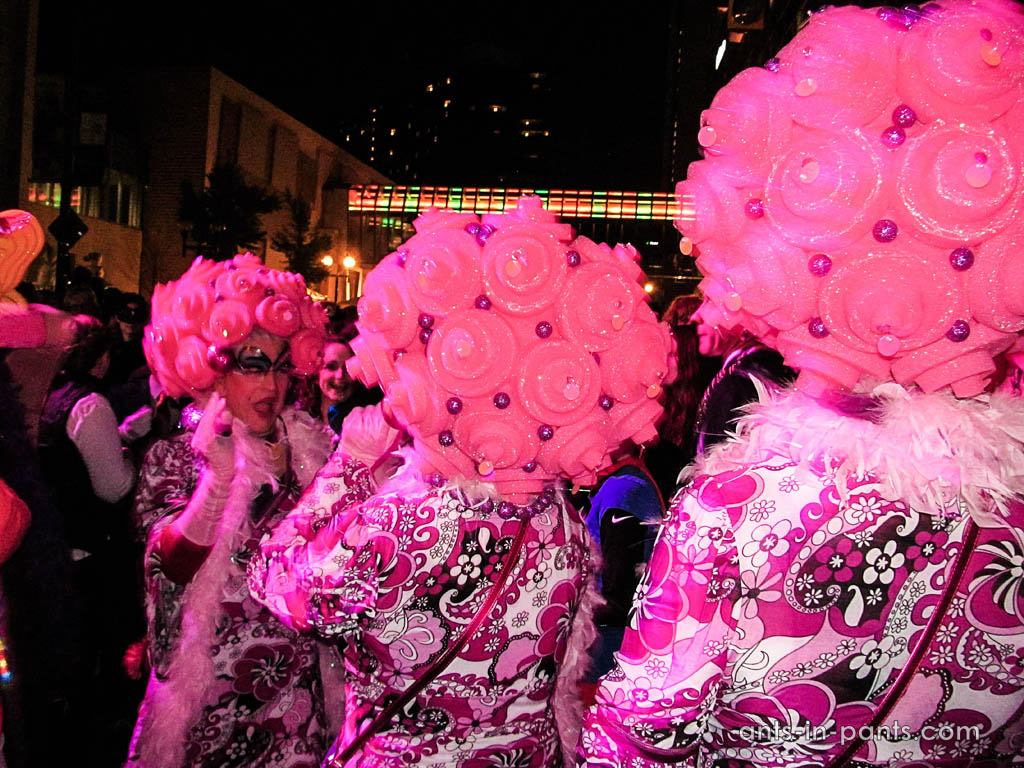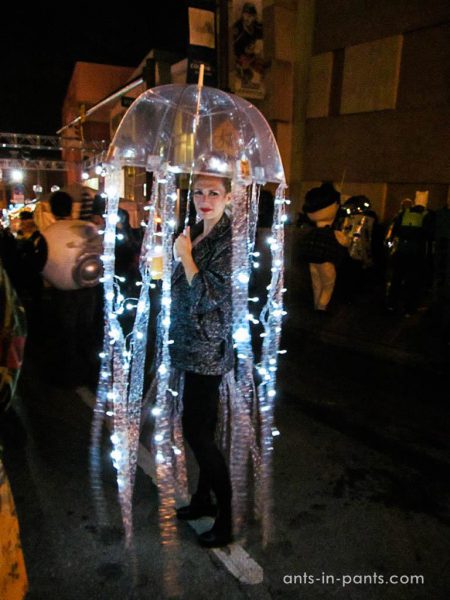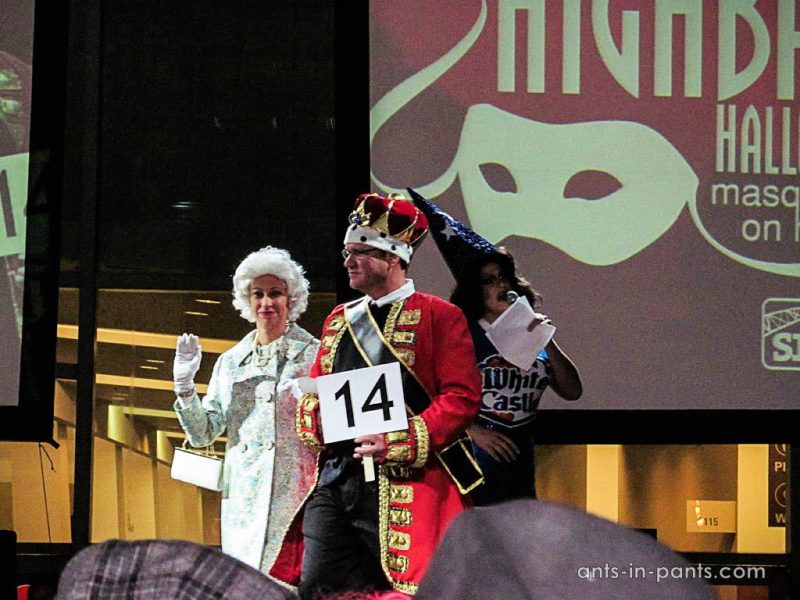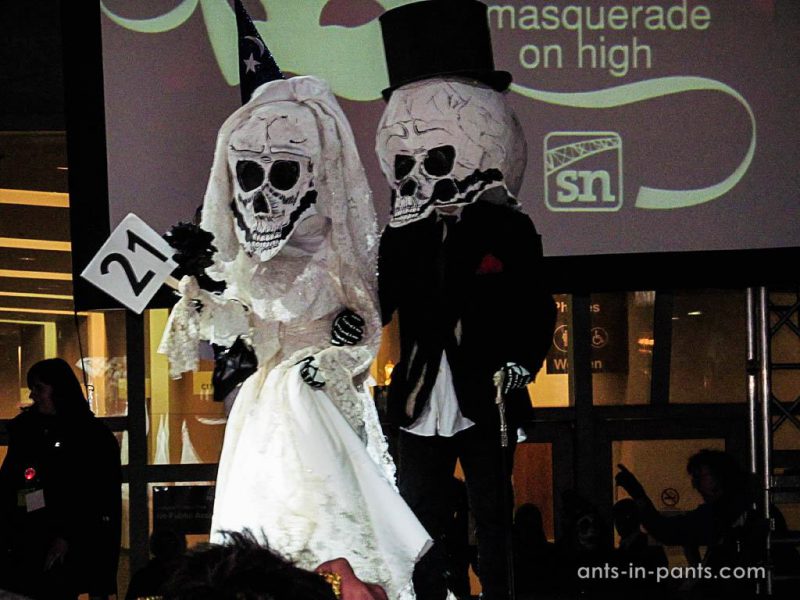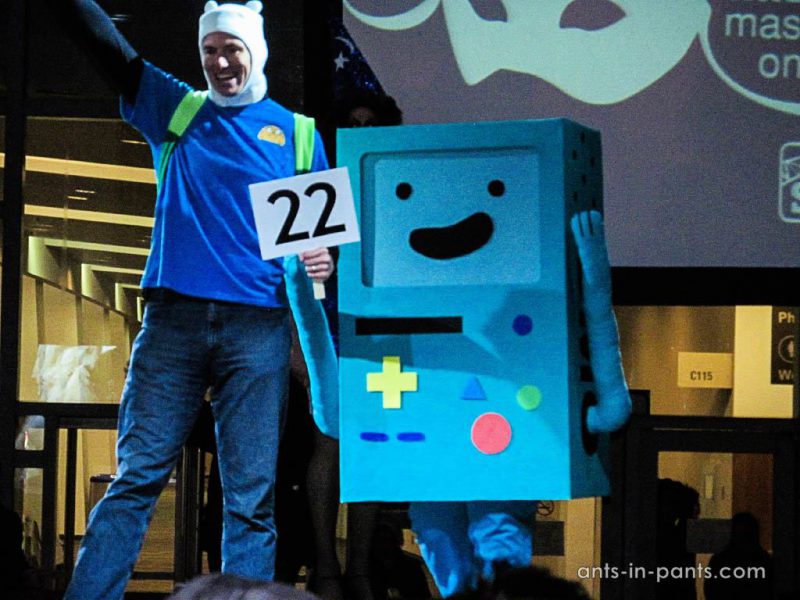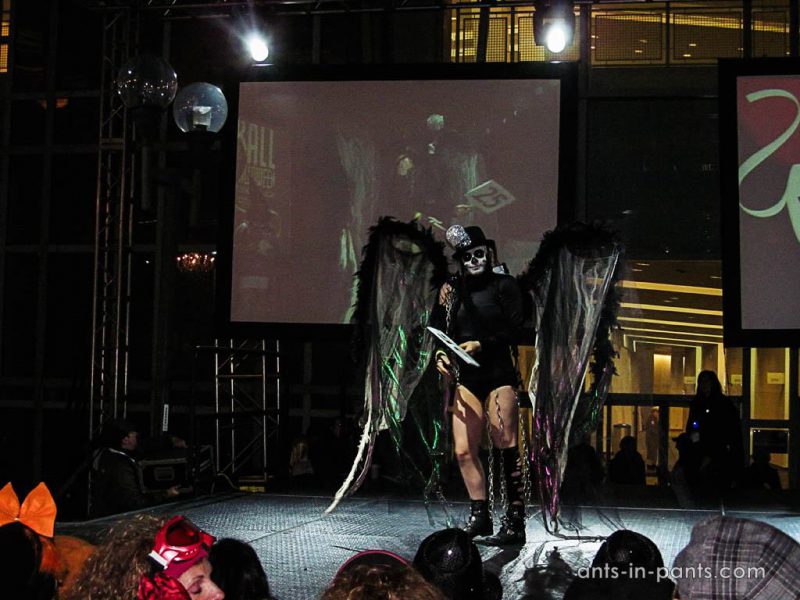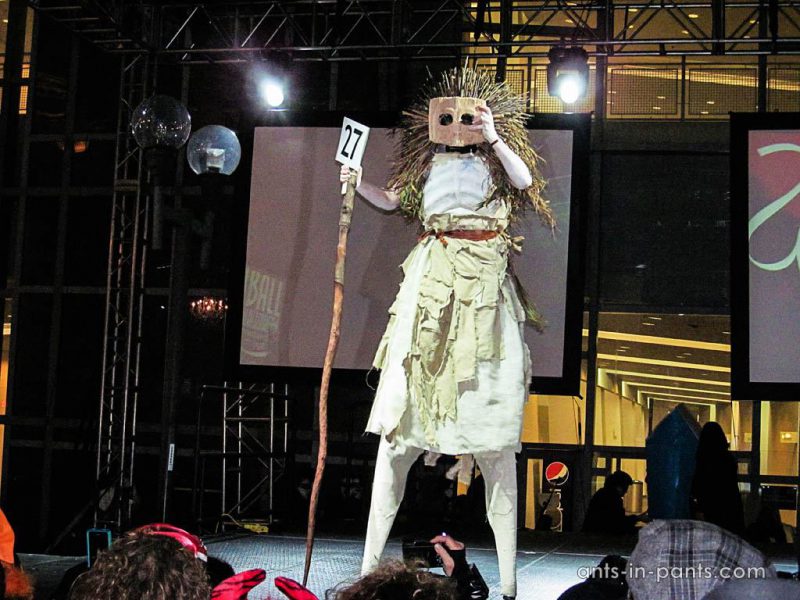 The latter construction/costume was so big and clumsy that it fell down!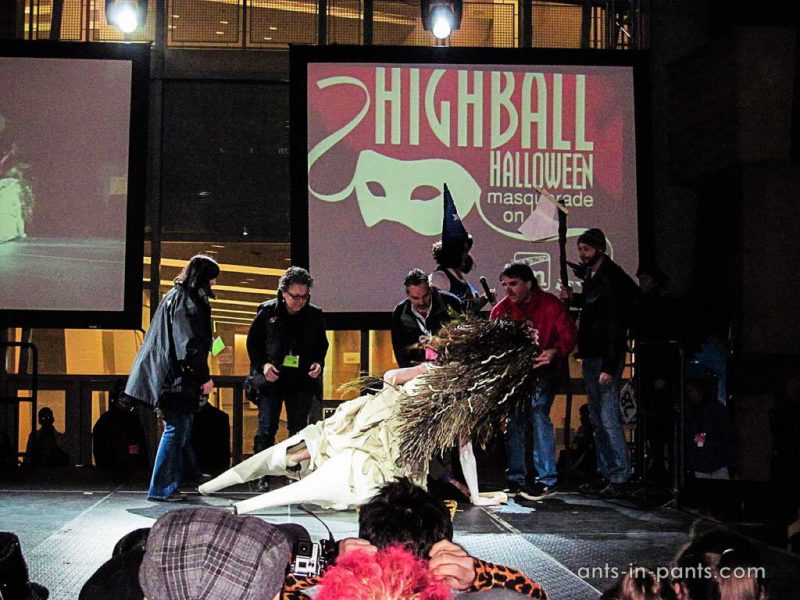 And this is Edward Scissorhands in case someone is not yet sure.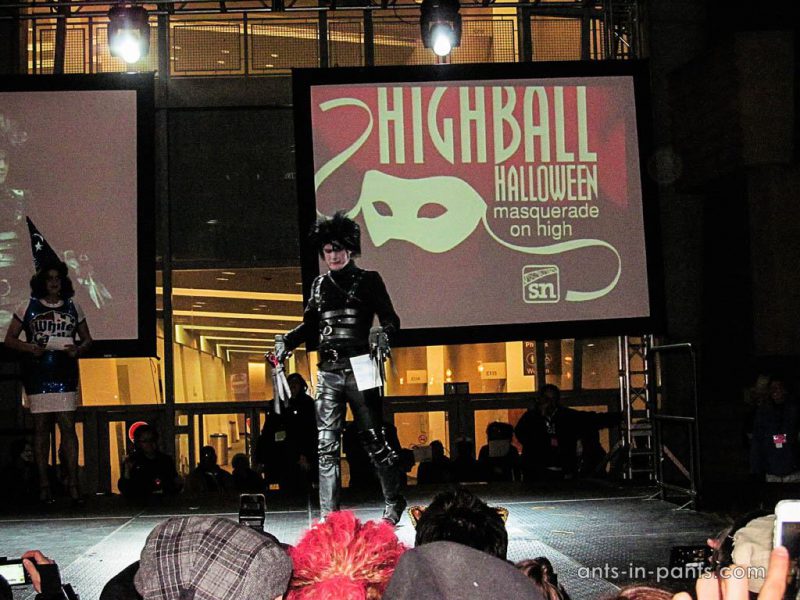 Some costumes were presented as a part of action.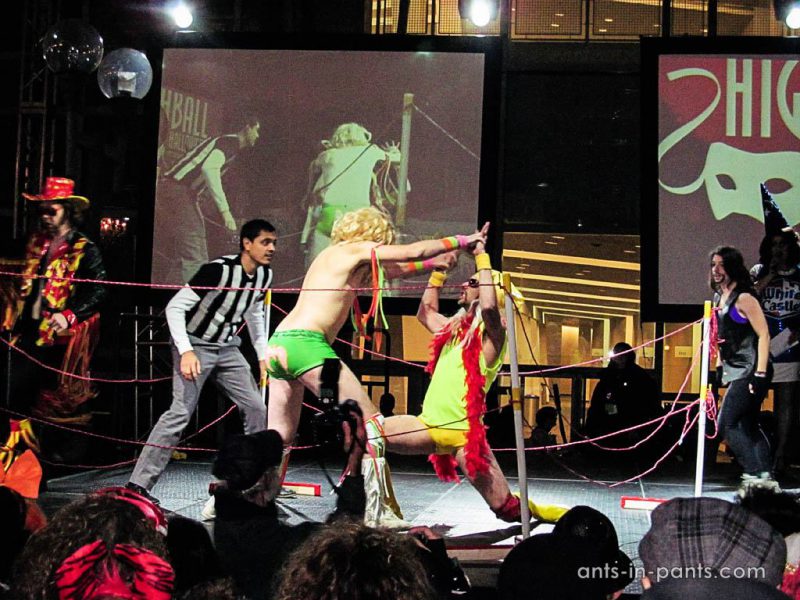 Would you assume who won? There were so many different costumes for all tastes and occasions, but American classics won – the Star Wars costume!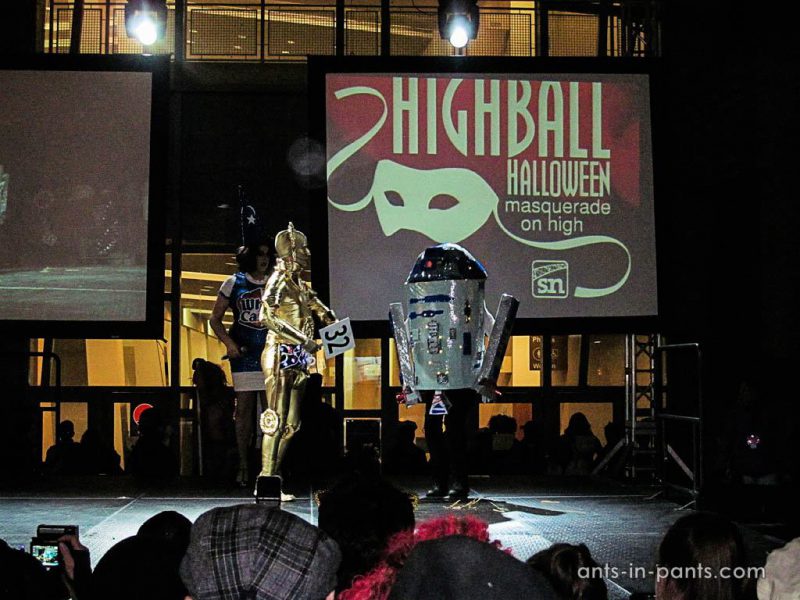 For us this was really disappointing, not only because we are not the fans of Star Wars. Popular culture sometimes is so popular that it obscures something potentially more creative. Which is not only the US case, of course.
To make sure that you did not only get the inspiration for your Halloween costume, but also feel the atmosphere of the holiday, we end with two short videos. Enjoy!
— READ ALSO —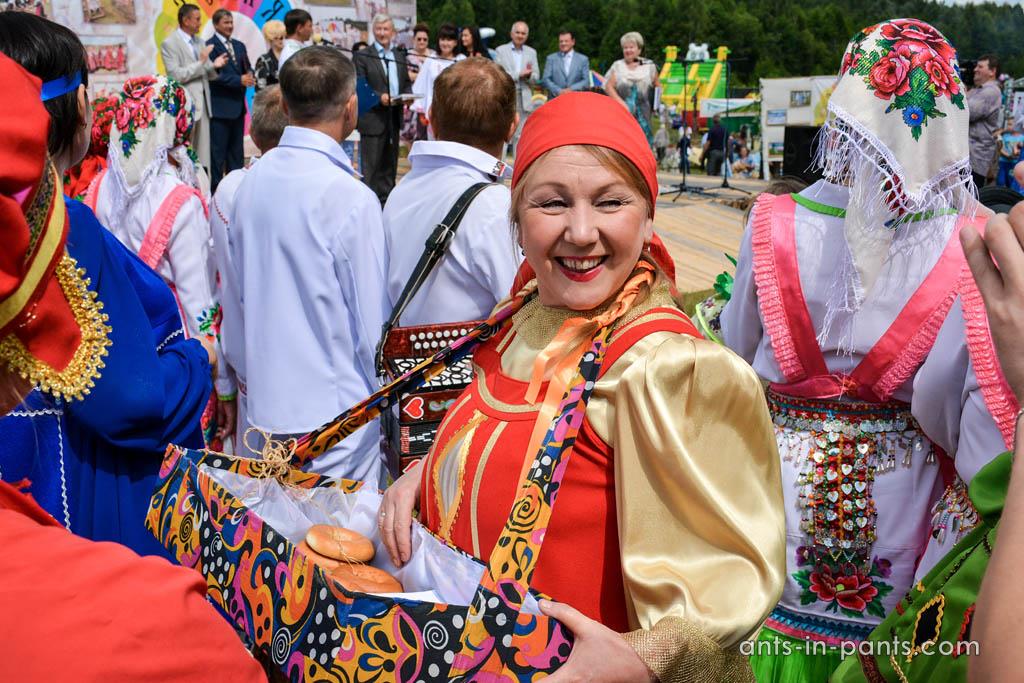 Yoshkar-Ola is Different: "The Land of Ancestors" Festival and Gulag Museum (Russia, Mari El)
We have already shared our impressions on the major sights of Yoshkar-Ola, its debatable contemporary architecture and the ambivalent figure of the head of Mari El Republic Leonid Markelov. Yet, in addition to this major information the potential tourist should also know about two other unusual entertainments of Yoshkar-Ola: the annual "Land of Ancestors" festival (the nearest is taking place very soon – in June 2016) and the independent museum of Gulag situated in the center of the city.
The seventh day of our stay in Tenerife promised to be sunny, so we went to Siam Park to relax. This is the new complex built in 2008. Its owners visited many auqa-parks around the world before they started to design this place. Single ticket costs 34 euros for adult and 23 for child (3-11 years). If you buy a twin ticket, you can visit both places for 58 and 39.5 euros respectively.
Our today's post is going to be brief, but priceless! For a couple of years by now we have been trying to avoid making a decision on where, how, and with whom we should celebrate New Year, which salads to cook and outfits to wear. The New Year 2015 became the first celebration of this kind: we spent it in Africa, the capital of Uganda – Kampala.