New Mexico
Русская версия   Taos is the oldest continuously populated settlement of the USA, situated about 70 miles away from Santa Fe, New Mexico. The Indians still living here are considered to belong to Pueblo people, although it is important to understand that "Pueblo" is very much of overgeneralization, since its tribes are very different in languages, cultures, and traditions. For instance, the language of Taos, Tiwa, also different from the others, has never been codified and remains only oral up to now.
The reservation is accessible by car, but you have to leave the vehicle at the gate, and the rangers will drive you into the pueblo itself.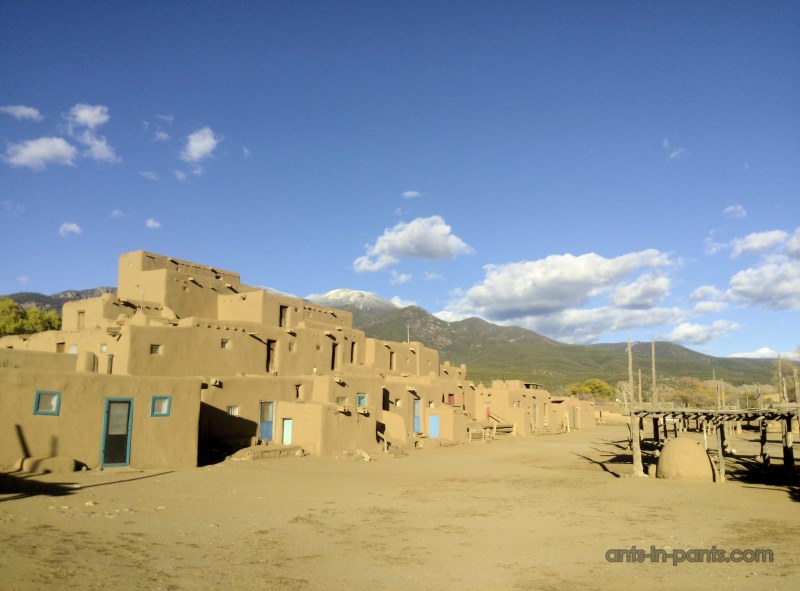 Русская версия   This time we will tell about the unusual city in New Mexico state, where Nastya was lucky to travel for a conference. New Mexico became approximately 27th US state, however, very different from the rest. At first, it seems to be a usual American town.